Rocking in the rain at the Carbon Leaf Community
Ning Network Spotlight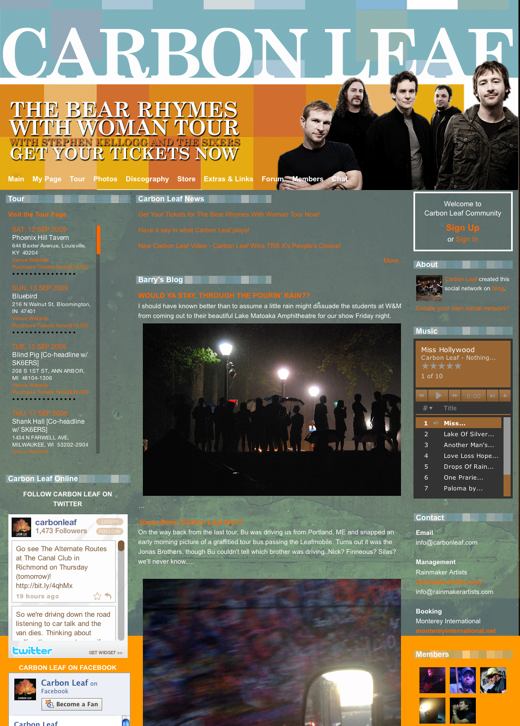 Virginia-based rockers Carbon Leaf are using Ning to stay connected with their fanbase as they travel the country on tour. Barry Privett maintains his blog here, and it's a great way to take a look inside the life of the band.
Last Friday the band played at Lake Mataoak Amphitheatre at William & Mary. Then it started to rain. Barry expected the fans to start leaving, but they didn't. Instead, in Barry's words:
Everyone stayed, and I was reminded that we were in the woods, on a lake, on a college campus in the musty, hot august rain of a back-to-school rock concert with a few thousand of your friends…why WOULD you leave? This is the good stuff, and it made for a great show.
Mutual love between fans and musicians is what the Carbon Leaf Community is all about. Check out Barry's blog for awesome photos of Friday's show.