Auto experts, and in pink, too
Ning Network Spotlight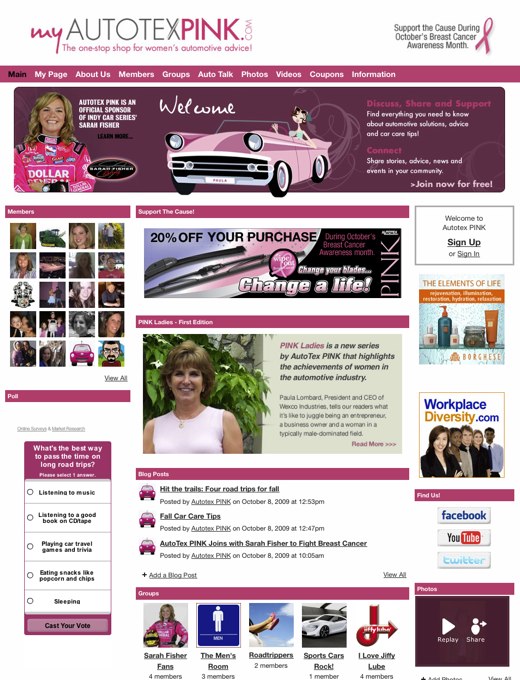 Car care, know-how and admiration are known to be something of a good old boys club, but that's not stopping My Autoex PINK. This Ning Network is a one-stop shop for ladies who love to be behind the wheel — and other the hood.
The Pink Ladies series is all about women who are doing amazing things in the automotive industry. Each month, a new woman is honored. This month's feature is Paula Lombard, President and CEO of Wexco Industries. The lengthy profile of her outlines how she moved from housewife to a successful business woman — and manufacturer of windshield wipers.
As part of Breast Cancer Awareness month, My Autoex Pink has joined up with Sarah Fisher, a prominent racer. She'll wear pink when she races this month, and will also rock pink windshield wipers. The company is also offering a 20 percent discount on all online purchases at www.autotexpink.com, made during the month of October to celebrate Breast Cancer Awareness month. Additionally, as part of its effort to "Wipe Out Breast Cancer," AutoTex PINK  will donate 10 percent of each windshield wiper sale to the National Breast Cancer Foundation (NBCF).