Create your own virtual gift from scratch
Ning's Tips and Tricks
So let's say you've already resized a photo and turned it into an awesome virtual gift. Now you're ready for a new challenge — to create your own virtual gift from scratch.
For this post, we'll use Aviary Phoenix, a free web-based image editor. Another free application to check out is Sumo Paint. While we won't cover tips and tricks to becoming an awesome illustrator here, Aviary has a nice set of tutorials that should help boost your skills.
Load up Aviary Phoenix and click "Start from Scratch". You'll see that Phoenix has some pretty useful tools, including Layers. And more advanced illustrators can make use of Raven, the Aviary vector editor, and Peacock, the effects editor.
For now, we'll keep things simple and draw up a pretty sweet truck in Phoenix. Make sure that your canvas dimensions are a perfect square: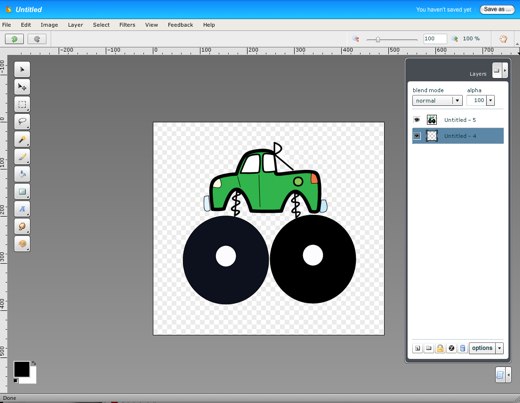 Once you've got something you're happy with, go ahead and export your image to your computer as a JPG (or, if you want a transparent background, a PNG). You can resize your image to 64×64 pixels in Aviary, but I found slightly better results when I resized my image after exporting it.
Once you have your gift image, the rest is a breeze. Just upload your custom gift by clicking "Gifts" under the Manage page and selecting "Upload Custom Gift." Here's how our tuck looks in action: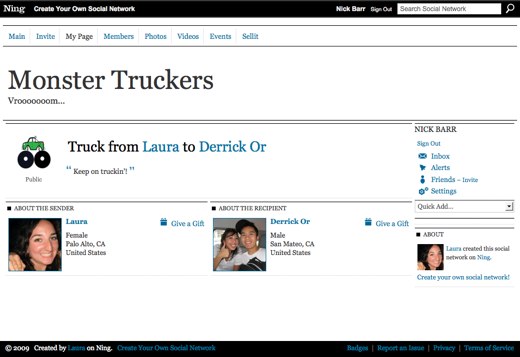 For more details about uploading your custom gift, check out our article in the Help Center.