From Tupperware to Ning: a look at Viral Loop
General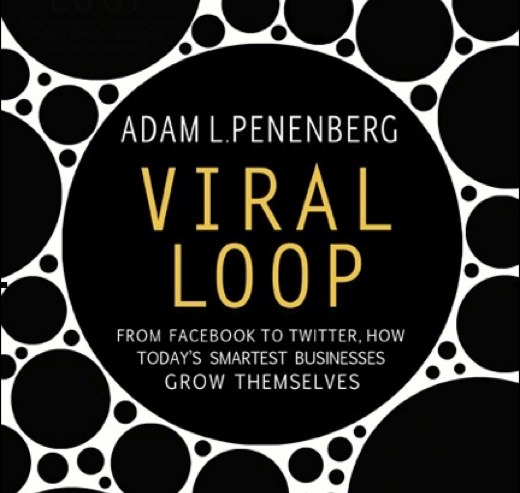 What do Tupperware parties, the popular Hot or Not Web site, eBay and Ning have in common? They are all companies built to grow naturally through viral loops.
Last year, Adam Penenberg researched and composed a cover story about Ning for Fast Company, which ultimately sparked an idea for a book. Viral Loop provides an overview of the history of viral loops, how to grow a massive audience, and how to make a successful, sustainable business using viral loops.
When we built Ning, we designed it to spread exponentially, with a viral loop at the foundation, and while we built the Ning Platform this way intentionally, we certainly weren't the first company to benefit from a viral loop. Viral loops evolved from the Tupperware parties of the 1950s, which company executives found to be much more effective than offering Tupperware in department stores, and a much more trusted way to buy for consumers to buy the product. Some of the most iconic Web companies — Hotmail, eBay, PayPal, MySpace, YouTube, Facebook, Digg, LinkedIn, Twitter, Flickr, and RockYou — are also viral loop businesses. Some of them happened by mistake, or as an afterthought, while others, like Ning, were built from the ground up with a viral loop at the core.
Viral Loop is the first book to analyze this powerful phenomenon. It tells the stories of entrepreneurs who have used viral loops to create successful companies and even household names. It also illustrates how the smallest start-ups or nonprofits to the biggest corporations can unleash the power of viral loops.
Ning is an effective viral loop because each Network Creator invites members to their Ning Network, and members then invite their friends and contacts to become new members of that Ning Network. Also, what Adam likes to call a "double viral loop," explains the power of the Ning Platform; after joining a Ning Network, a member will often set up his or her own Ning Network on a different topic.
Ultimately, as Adam explains, a viral loop is only the first step to a successful company. The viral loop not only needs to be inherent to the product, but the product must also add value, be easy-to-use, work well and fast, and it must be an experience people want to share with others.
In reading Viral Loop, it occurred to me that this book is a great resource for those of you who want to leverage the Ning viral loop to grow your own Ning Networks. Each Ning Network could actually be considered a "stackable viral network" that is layered over the viral network of the Ning Platform, helping both Ning and your Ning Network grow. And for  application developers — those of you who have made, or are in the process of making Ning Apps — this book would be a helpful tool if you are starting or trying to grow your own viral loop product by learning from the best viral loop examples and experiments.
You can pre-order Viral Loop before Oct. 13 and receive a 25% discount off the list price along with a private invitation to join the Viral Loop Ning Network, complete with exclusive content, including interviews with the founders of Ning (me and Marc), Flickr, MySpace, RockYou, and many others.