How to resize an image to make it a Gift (part 1)
Ning's Tips and Tricks
Earlier this week, we released Ning Virtual Gifts to provide you and your members a new meaningful way to connect with each other. While each Ning Network's Gift Store comes pre-loaded with gifts, that's only the beginning of what you can offer to your members. If you want to add new gifts, you can go to the Manage Gifts page and select the "Add Ning Gifts" link to choose new, pre-made gifts to offer. Or, you can create your own unique custom gift.
Creating a custom gift for your Ning Network takes a little work, but it's a great way to make the Gift Store on your Ning Network a happening place. One of the simplest ways to do this is to resize an image that you already have and then upload it to your Ning Network's Gift Store. For example, the New Kids Network gifts are all images of the members of the group — Jordan, Jonathan, Joey, Donnie, and Danny.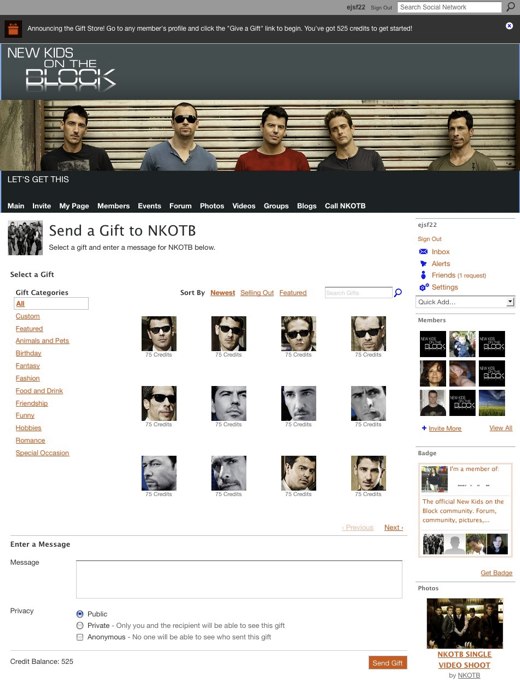 There are some great image editing programs out there like Adobe Photoshop, but if you don't already own one, you may want to look in to some cheaper — or free — options. For the gift I'm going to resize, I'm going to use Skitch, which is a free downloadable program for Macs. Tomorrow, we'll walk through how to edit photos using a free program made for PCs.
Once you've downloaded Skitch, open up your image. Drag in the edges of it to crop it down. At this point, it doesn't matter how many pixels across your images is, as long as it's square.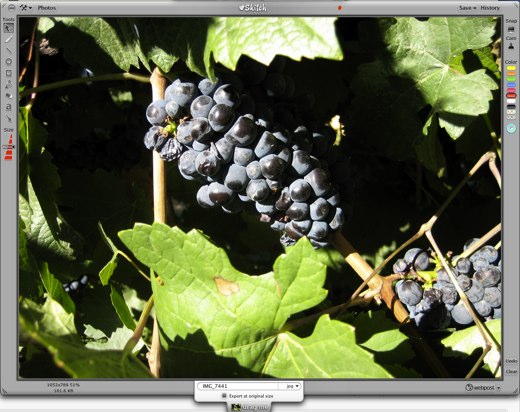 Click on the lower right corner and drag the image in to shrink down your image size. Once the image is 64 by 64 pixels, stop dragging.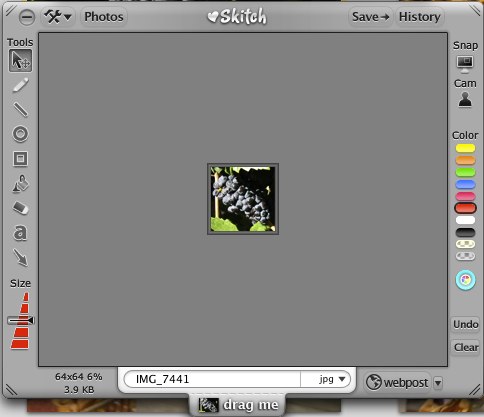 Click on the middle bottom tab — the one that reads "drag me" and download your newly resized image to your desktop. You are now ready to upload it to your Ning Network as a custom gift. To upload a custom gift, head to the "Upload Custom Gifts" link. You'll need to choose a title for you gift, as well as assign it to a category and choose a quantity to make available to your members. You'll also get a chance to preview it on this page.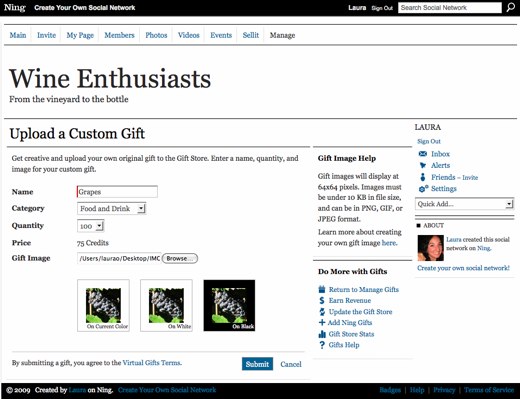 From there, you and your members can start giving your custom gift to each other. Any gifts you upload yourself will appear both in the Custom category, and whatever category you assign them to (on my network, the Grapes gift can be found in the "Food and Drink" category).