How to resize an image to make it a Gift (part 2)
Ning's Tips and Tricks
As we discussed yesterday, uploading custom gifts is a fantastic way to make your Gift Store match your Ning Network's purpose and context. Resizing an image you already have is one of the easiest ways to customize your Gift Store. Check out what GovLoop has done to make their Gift Store unique: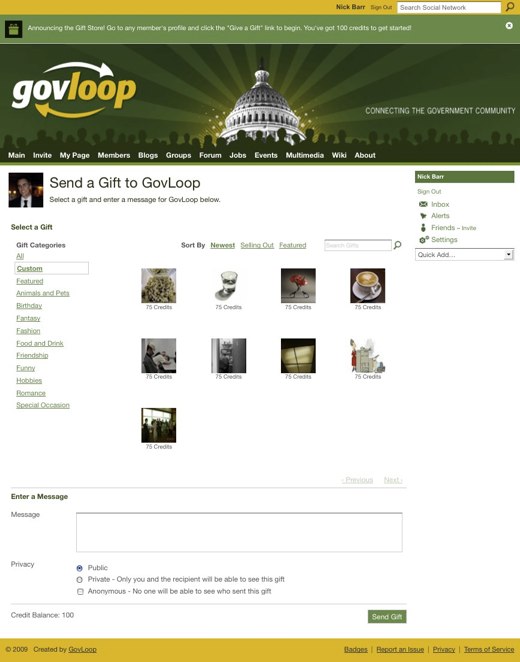 Yesterday, we covered how to resize an image and turn it into a virtual gift on a Mac. Today's post shows you to do the same thing if you are PC user. Like your Mac-using friends, you can purchase a number of programs to edit and scale down your images, but if you don't want to, there are still options available to creating fantastic custom gifts — for free.
I like the program Paint.net, which isn't fancy, but has all the tools you'll need to make your image. Once you download the program and have picked out an image you want to resize, click File, and then Open. Select your image and click the Open button. After opening your image, choose the "selection" tool, on the top left. If you hold down the shift key when selecting the portion of your image you want to crop to, you can automatically select a square shape. Click on Image and then choose the "Crop to Selection" option to crop your image down to a square.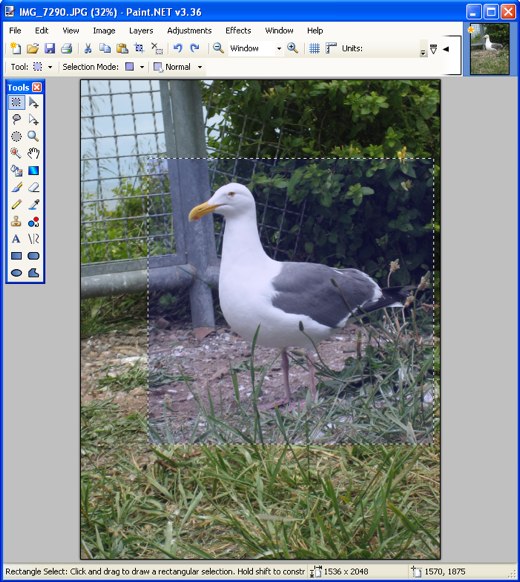 Once your image is square in shape, click on Image, and then select the "Resize" option. Enter in 64 pixels for both height and width, and then click "Ok" to shrink down your image.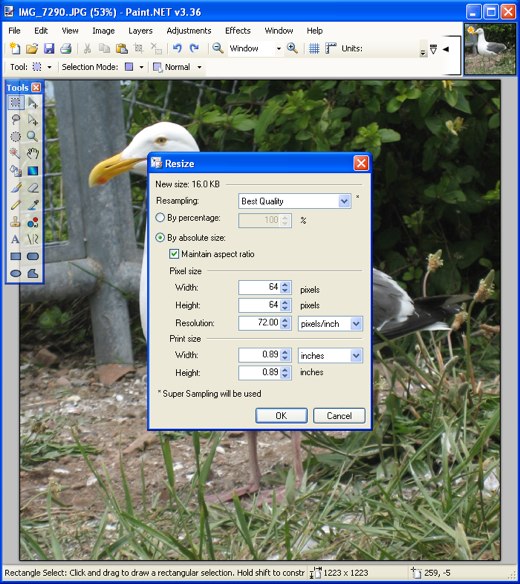 After your image is shrunken down, click File and then save it to your computer. For photos, JPG is generally the best option, but if the image is still too large, you could choose to save it as a GIF as well. Once you've uploaded it, you can start giving it away on your Ning Network.