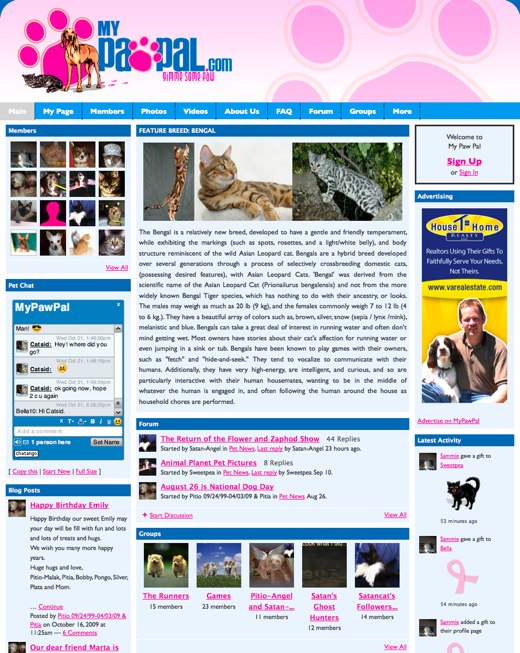 Ning Network Creator Michelle started My Paw Pal as a way of honoring her beloved dog Timothy. "My goal was to bring pet owners of all kind together to share one common bond, the love for their furry family member," she writes in the About Us section. "To so many people, their pets represent a family member a child, and/or a lifetime friend."
Michelle is especially sensitive to other pet owners who are grieving, having lost pets herself. In the "Always in My Heart" forum category, members are free to post photos of, and reminisce about, their pets. Members are always quick to offer their support and condolences to anyone who posts about their loss. However, it's not all about grieving on My Paw Pal.
One of the ways members of My Paw Pal are celebrating their four-legged pals is by uploading photos of them. From puppies dressed up for Christmas to those who are too tired to stay awake, there's a treasure trove of adorable pet photos on this Ning Network.
No related posts.