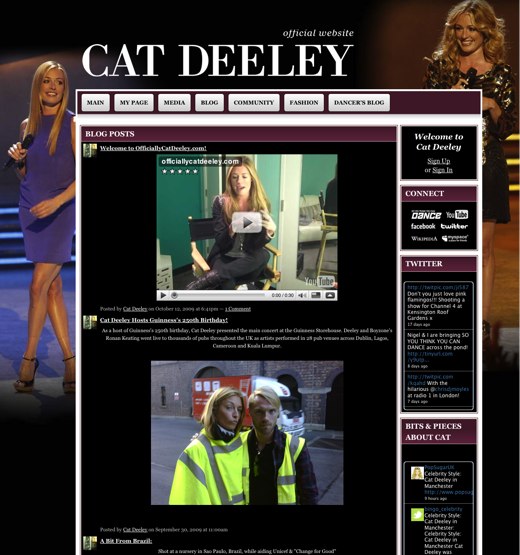 Viewers of the FOX television show know her as the cheeky, British, long-legged host of So You Think You Can Dance, but Cat Deeley's more than a pretty face. On her new Ning Network, fans can get a closer look at Deeley's life, follow along with her blog and even catch up with past contestants.
Remember Kupono from last season? He's writing about his experiences on the SYTYCD tour. He writes: "Tomorrow morning Melissa (the BaLLERiNA) and I are going to take a BiKRAM YoGA class and then experiencing a whole day of VeGAN eating and ORGANiC DeLiCiOUSNESs ; ) can NOT wait!!!!"
For the fashion obsessed, Deeley is posting her outfits from each episode of the fifth season of SYTYCD and will be adding more fashion and beauty content soon. As she explains in her intro video and blog post, her Ning Network is the place to go to hear everything to do with her "crazy crazy life."
No related posts.