Starting Friday: Export a guestlist for your event
Updates
In addition to the updates to the profile page layout, starting Friday, Event Creators on Ning Networks will be able to export a list of attendees as a CSV file on your computer. This allows you to create a guest list, print it out and bring it to your physical event. We've heard from many of you that this ability would make it easier to turn the events you create on your Ning Network into offline successes, so we're glad to introduce it!
To export the list of attendees, first go to the event you've created. You'll see a button in the Event Details section that says "Export List of Attendees (.csv)":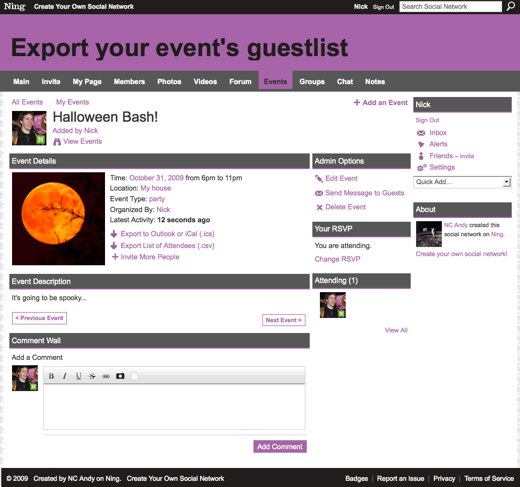 Click this link to download a CSV file to your hard drive — this works a lot like the "Export All Member Data" option that Network Creators have today. You can open up your CSV file to see 2 columns: Member Name and My Page URL.
We're looking to make more improvements to the Events feature, including recurring events, soon. Stay tuned!