Stepping up to Serve the City
Ning Network Spotlight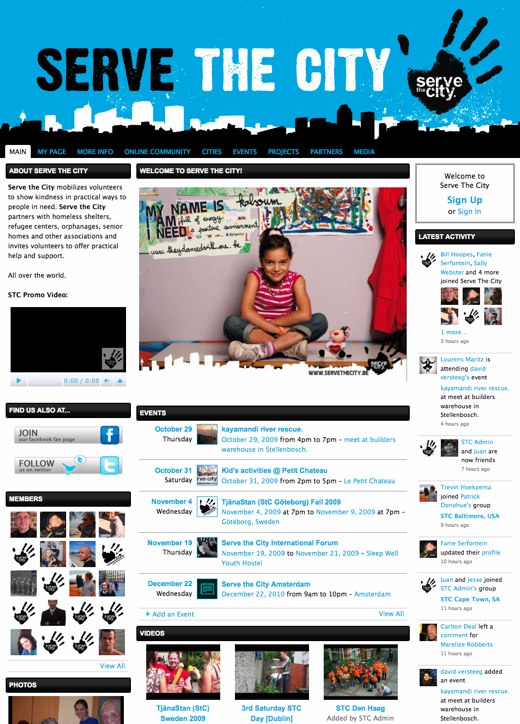 For urban dwellers who are looking to volunteer, but don't know where to look, there's Serve the City, a new Ning Network that connects members to volunteer opportunities around the globe. In their own words:
Serve the City mobilizes volunteers to show kindness in practical ways to people in need. Serve the City partners with homeless shelters, refugee centers, orphanages, senior homes and other associations and invites volunteers to offer practical help and support.

All over the world.
Members looking to get started can scope out the frequently updated Projects page. Projects are organized both by city, and by type. While much of the project is in Europe, there are cities participating all over the globe, from Cape Town to Baltimore. What's there now, however, is only the beginning. Prospective members who want to get involved, but don't see their city listed are encouraged to create a group for their home city and begin a new branch.