Availability metrics for 2009
Maintenance
Ning News
Technology
We take our performance and availability very seriously and work to deliver the best possible service and experience that we can.
After identifying and fixing some of the underlying issues that were causing instability in June, we were able to bring our uptime rate up to an average of 99.92% over the past four months.
Here is the uptime for 2009 so far: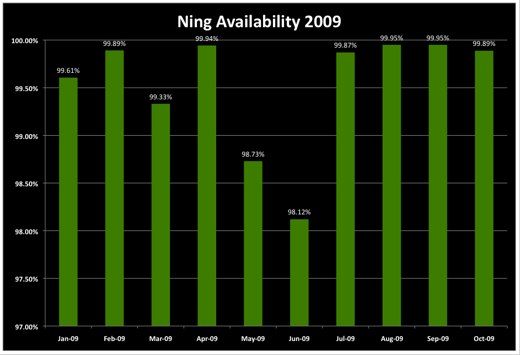 As you can see in chart above, our availability was 99.89% for October, 99.95% in September, and 99.95% again in the month of August.
As we head into 2010, we'll continue to strive to make everything work beautifully on your Ning Network. Thanks for your continued support!
Sri Viswanath, VP of Engineering, leads the team making your Ning Network even faster and better.