Basketball season tips off
Ning Network Spotlight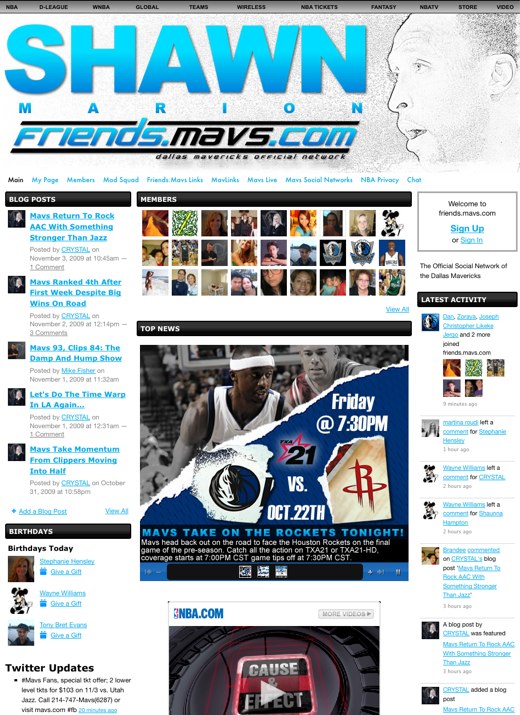 The 2009-10 NBA season is underway, and everyone — except maybe Knicks fans — is fired up. The Dallas Mavericks have their official social network on Ning, and members are using the space to fuel their team. Members weigh in on the new alternate jersey for the Mavs with a PollDaddy widget on the Main Page (the consensus is that they are fresh).
While some players — like the Mavs' Jason Terry — have groups dedicated to them, other players — like Allen Iverson — command their own Ning Network: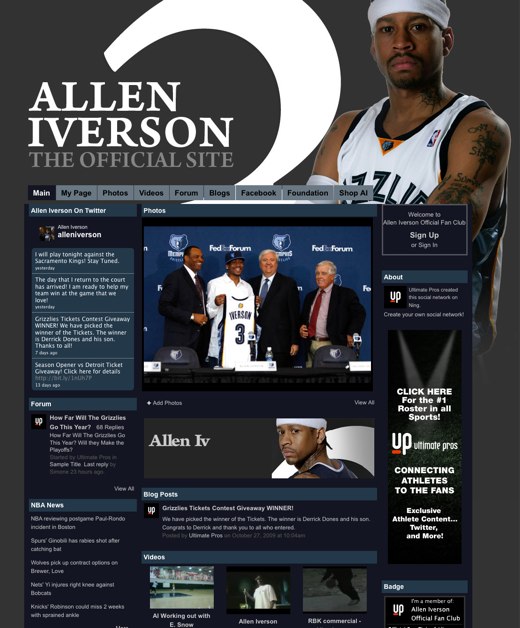 AI's official fan club includes a Twitter feed of the Grizzlies star, as well as some videos highlighting Iverson's career. And people unfamiliar with AI's softer side will want to check out his Reebok commercial in the Videos tab.
Basketball players and fans will also want to check out Ning Networks like Streetball and Hoop Connection, online hubs that go beyond the NBA and take their passions to the street, to high schools, and anywhere else you can find a ball and a hoop.