Changes to Ning.com – a Rationale
General
Ning News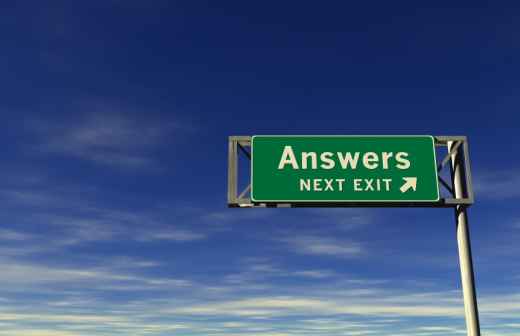 As promised, here's a bit more color on the changes to Ning.com we launched on Monday.
We redesigned Ning.com to focus on Ning Networks and your settings across Ning Networks. Now on Ning.com, you have full access to your list of Ning Networks created and joined as well as Settings across Ning Networks, which is super handy when you want to, for example, update your photo across your Ning Networks or change what types of email notifications you receive from all of your Ning Networks at one time.
As part of redesign, w
e removed the view into cross-Ning Network activity feed, Ningwide profiles, as well as cross-Ning friends.
Why did we make these changes to Ning.com?
The goals of Ning.com – as a distinct hub separate from Ning Networks – are threefold:
1. Enable people to create new Ning Networks for their interests and passions.
2. Enable Network Creators and members of Ning Networks to quickly and easily see and manage their Ning Networks (from the Ning Networks tab).
3. Enable Network Creators and members to update their settings across their Ning Networks (from the Settings tab).
These were and remain the top goals of Ning.com. Last spring, we also released a simple cross-Ning Network activity feed as well as a member profile and view into friends across Ning Networks. Our goal with these features was to drive activity into Ning Networks from Ning.com.
With anything we do, we look to measure the feedback and usage around features to determine where we invest our energies to make Ning awesome.
With Ning.com's activity feed, member profiles and friends views, we found the following:
1. These features weren't being used. Interestingly, we had less traffic on Ning.com after making the updates than we had with the prior version. That's going in the wrong direction and so it didn't make sense for us to invest further.
2. In the small number of cases where they were being used, they were primarily used by people doing bad things. Like any Internet service, a small minority of people use the power of the service in a way that breaks not only the Terms of Service, but the law. No one puts baby in the corner when it comes to the law. When we saw the patterns of usage — especially in search queries — on Ning.com (as separate from Ning Networks), it was primarily to enable a small group of people to move from illegal network to illegal network. Given finding #1, it seemed unnecessary to continue to invest in these.
So, we made the difficult but important decision to remove these features and invest our energies into better discovery of popular Ning Networks by category and context on Ning.com. That's coming soon.
What's next for Ning.com?
The focus of Ning.com moving forward will be on Ning Network discovery that connects prospective members to popular Ning Networks that might be a good fit based on their interests and passions. We'll be launching the first feature in this arena shortly and then expand it with new — and hopefully even more interesting and useful — ways of connecting people to Ning Networks for the things that are most important in their lives.
A note on communication…
As you guys noticed, we made the decision not to announce this redesign ahead of its launch. Our rationale for this decision was that (a) Ning.com was not core to the usage and business of Ning Networks and (b) we didn't want to tip off the people doing bad things that this change was coming. It wasn't an easy decision, especially after our commitment to notify you about changes to your Ning Network. This was a unique situation where there was a legitimate reason for taking this path, but that doesn't make it any easier.
Thanks for your flexibility and support of these changes. We really appreciate it. For those of you who aren't supportive of these changes, that's understandable too. It always sucks when a service takes away a feature you were happily using, regardless of how few people were using it. At the very least, this hopefully this gives you a bit more background and insight behind this decision.
Thanks!