In honor of Veterans Day — an interview with IAVA's Paul Rieckhoff
Ning Network Spotlight
People Profiles
When Paul Rieckhoff returned from serving in Iraq in 2004, he found himself looking for support and community from other veterans who were coming home. He also was concerned with how the war was being portrayed in the larger media. When he didn't find an organization that fit his needs, he started his own, Iraq and Afghanistan Veterans of America (IAVA). What started as a small website is now a growing nonprofit organization working on legislation, veteran's rights and support for those coming home. At its heart is a private Ning Network, Community of Veterans. Earlier this week, I chatted with Paul about IAVA, why their Ning Network is so crucial for veterans returning from Iraq and Afghanistan, and what the organization is doing for Veteran's Day.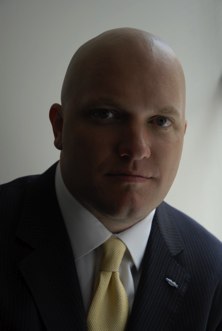 Can you tell me a little bit about the background of IAVA?
We were started in 2004, a couple of months after I got back from Iraq, serving in the 3rd infantry. My guys were having issues… and the issues they were having were something of a microcosm for issues other vets were having. IAVA started out as a grassroots movement. I started it in my studio apartment in alphabet city. No one else was stepping up for this group of vets.
How did you decide to use Ning?
IAVA was really born on the internet [the website initially had a message board]. The first year, all of our staff and money came online. We did our research. We've been good at harnessing new technologies, and Ning was the best platform. It's like a virtual veterans hall, like a VFW where vets could come together. We've got groups for every cross section. The [members] know they are around folks who've been through what they're going through. We've got groups for all types, PTSD, fighting, injuries… Some people say it's saved their lives.
What are your requirements for joining?
You've got to be an Iraq or Afghanistan veteran to get in. When you are discharged from the military, you receive a DD-214. People will apply to the community; once we've verified their paperwork, they get activated. Unfortunately the VA is still a paper based organization, so that's how it works.
How are the issues facing veterans of Iraq and Afghanistan different than those facing previous generations of vets, and how does your Ning Network address those?
The big issue is the disconnect that exists between vets and the general public. Less than one percent of the population serves. Most people don't know anyone who has served [so for those who have] it leads to a feeling of isolation. And with deployment of the national guard… you could be in a small town in North Dakota where you are the only vet for miles. The community has the power to connect you with people who know what you're going through.  We have members with traumatic brain injuries, post traumatic stress… the population also looks different in that 15 percent is female and 50 percent are married. It's not like the image of the 19-year-old in Vietnam.
Are there any features that are used more than others?
The forums are very popular. We also post tons of resources, for mental health, the GI Bill, how to navigate the VA. Fort Hood has hit our community hard. People are posting contact info, in case other members need to talk to someone. There's a real feeling of trust and camaraderie in the community that's happening.
What is IAVA doing for Veteran's Day?
Our community is connected to a campaign with the Ad Council. There's a pretty powerful ad we launched a year ago. Today we're launching a new PSA around the theme of "we've got your back". There are 30 and 60 second ads, and they drive [viewers] back to the community. At lot of existing resources for vets are waiting for Muhammad to come to the mountain; we're bringing the mountain to Muhammed, and connecting with people where they already are.
How can non-veterans get involved if they want to help?
Veterans Day is a great time to help. At the least, check out this PSA and blast it out to everyone you know. You don't need to be a veteran to support the veteran's movement.