In-person or online, for The Future of News conference
Ning Network Spotlight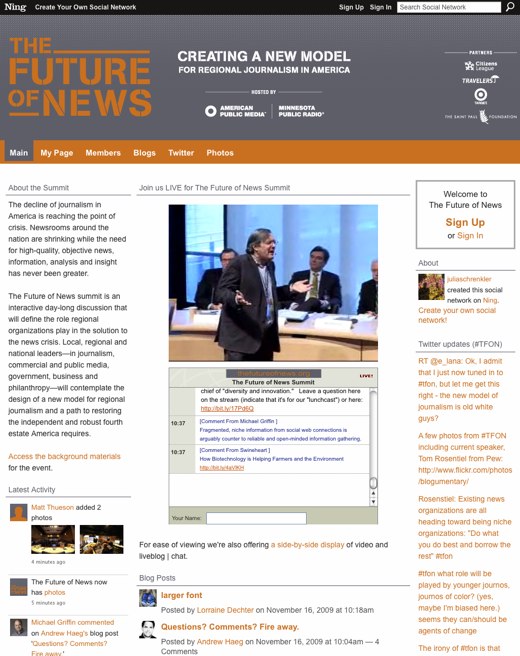 American Public Media and Minnesota Public Radio are holding a conference today on the future of news. Their focus is on creating a new model for regional journalism in the U.S. Those who can't attend can follow along by joining their Ning Network, where the event is live streaming or contributing on Twitter with the #tfon hashtag.
The conference tackles the question of how to continue to keep people interested and engaged with the news media. "Newsrooms around the nation are shrinking while the need for high-quality, objective news, information, analysis and insight has never been greater," states the The Future of News Network. One recent statistic from the conference stated that 800,000 fewer newspaper stories were published in 2009 than 2007. Changes are occurring whether people like or not; the trick is to understand how to move forward.
Background materials for the conference are available here. On the Ning Network, conference attendees (both in-person and virtual participants) can submit questions for the participants to answer. Stay tuned to the Main Page streaming video to follow along and participate.