Use PayPal to purchase premium services!
Updates
We're excited to announce that in the coming days, you'll be able to use PayPal to purchase any of the premium services available to your Ning Network. We first introduced PayPal integration with the launch of Ning Virtual Gifts, and with this update we're rolling it out to premium services as well.
As a result, the page you see when you click "Premium Services" from your Manage page. Here's how it will look: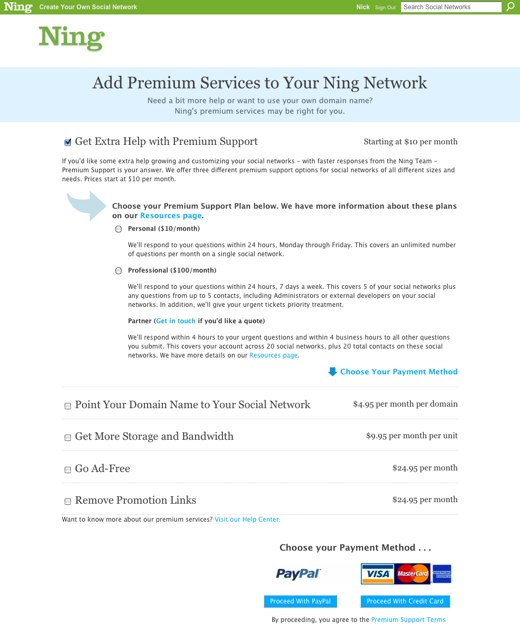 This added flexibility makes it easier for Network Creators based around the world to take advantage of the premium services available today.
We'll update this blog post as soon as this release is live. If you have any questions about using PayPal or your premium services, drop us a note in the Ning Help Center or join the conversation here on Ning Creators. Thanks!