World Diabetes Day and The Big Blue Test
Ning Network Spotlight
People Profiles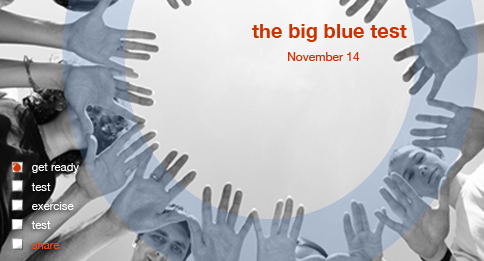 More than 285 million people worldwide — and almost 8 percent of the US population — have diabetes. Chances are, you know someone who has diabetes or has been affected by the disease. World Diabetes Day, held annually on Nov. 14, is a day to raise awareness of diabetes. In conjunction with the  annual day, Manny Hernandez, the Network Creator behind Tu Diabetes (and its Spanish language sister network Es Tu Diabetes) has planned an event called the The Big Blue Test.
"The concept behind The Big Blue Test is simple," Manny explains. "At 2 p.m. (local time, wherever members may live) on Saturday, Nov. 14, we are asking people in the community to: 1) Test their blood sugar (people with diabetes have to do this several times per day). 2) Exercise for 14 minutes (the 14-minute figure was picked b/c it's the same number as Nov. 14). 3) Test their blood sugar again. 4) Share their readings and what they did for exercise at bigbluetest.org."
Manny ran a similar event last July with almost 1,000 people participating. And Tu Diabetes isn't the only organization participating. Seven other websites, including the Diabetic Rockstar Ning Network will also encourage members to participate in The Big Blue Test and report back their results. Those who use Twitter can also participate by using the hashtag #bigbluetest.