An Interview with Apps.IO's Benjamin Cavanaugh
Developer
Ning Apps
From making it simple to post a classified ad, to providing a way to visually map members, the Ning Apps created by Apps.IO are adding new and interesting functionality to the Ning Networks they are installed on. Their newest Ning App, Listings, was a finalist in the Best Original Ning App category in the recently held Ning Appathon competition. Apps.IO President Benjamin Cavanaugh chatted with us about the origin of the company, the apps they've created, and offered up some tips for developers looking to get started developing on the Ning Platform.
Tell me a little bit about Apps.IO?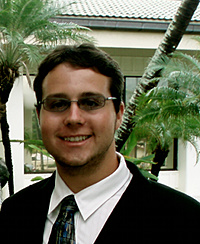 Apps.IO develops integrated hosted application features for social websites. Apps.IO's products range from simple features to social content collaboration systems. In addition to offering free versions of our apps, we also offer premium advertising-free versions of our apps.
How did you decide to start developing on the Ning Platform? How long have you been working with Ning?
We started developing on the Ning Platform primarily because we saw a significant demand for add-on features for Ning Networks. We've been familiar with the Ning Platform since early 2007.
Had you ever used the OpenSocial API before developing?
Actually no. While we had heard about it when it was officially announced, our first introduction to actually using the OpenSocial API was while developing apps for the Ning Apps Platform.
What types of apps have you created? How do you come up with the ideas for your Ning Apps?
To date, we've created four apps that are already available in the Ning Apps Directory.
Listings, our most recent app, allows network members to easily post classified ad listings. It's very customizable, and supports custom categories and custom listing fields.
Answers, a collaboration app, allows members to easily ask questions and crowd-source answers with other members of a network.
Member Map, allows network members to share their location on a network-wide Member Map.
Contact Page, adds a tab to your network with a simple customizable email contact form.
Customer feedback is essential when considering what to potentially develop. While we do have a general product road-map, we also have received ideas from customer requests.
Are there particular types of Ning Networks that you have in mind when you choose to develop a given Ning App?
We keep a wide variety of network types in mind throughout the development process, from professional to personal type networks. We also try to offer customization options that allow for an even wider range of uses for our apps.
What advice would you give to people who might be interested in developing on Ning?
If you're new to developing on Ning, the Ning Developer Network is a great place to start, it's full of helpful tips as well as links to important OpenSocial related sites. When developing your app, take advantage of the Latest Activity feed to help increase member engagement. It's key to remember each Ning Network is unique and has its own demands.
Is there anything else you want to add?
If you're currently using one of our apps and would like to stay updated about our services, or are interested in learning more about our apps, the best place to start is at our own Ning Network: The Apps.IO Customer Community.
Tomorrow we'll take a look at how to add the Listings Ning App to your Ning Network if you want to integrate a classifieds feature.