From BJ Penn to vampires, 2009's top Ning Networks
General
Ning News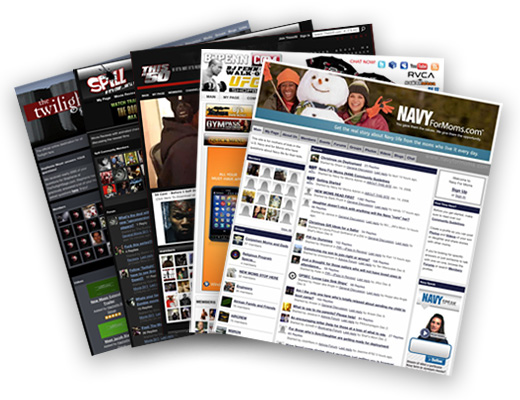 There's no denying it's been a busy year at Ning, and no one has been busier than the members of Ning's most active networks. The top Ning Networks (by activity) reflect the breadth and depth of passions and interests brought to life online by Ning — music, politics, family ties and beyond!
The most active Ning Networks are not necessarily the ones with the most members, but they are abuzz with activity; members are posting, responding, commenting, watching, gifting, connecting, friending and so on as often and frequently as they can.
Read on to find out which networks make the list for 2009. We hope this list inspires Network Creators across our 1.8 million Ning Networks. And who knows — maybe your network will make the 2010 most active list!
Over the next week, we'll profile each of these Ning Networks on the Ning Blog, so you can find out what it is that makes their members keep coming back for more. Tomorrow, we'll kick off the series with a profile of Navy for Moms.
Jason Rosenthal, Ning's COO, is trying to guess which Ning Networks will be on this list next year.