From BJ Penn to vampires, 2009's top Ning Networks
General
Ning News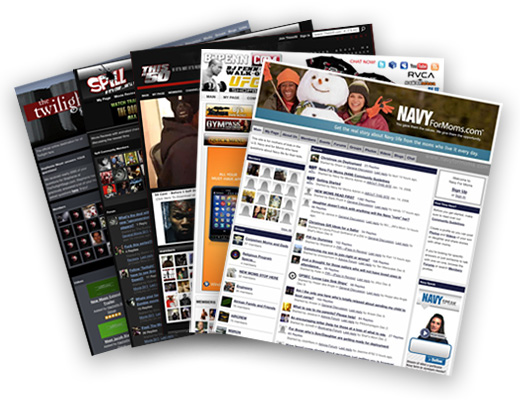 There's no denying it's been a busy year at Ning, and no one has been busier than the members of Ning's most active networks. The top Ning Networks (by activity) reflect the breadth and depth of passions and interests brought to life online by Ning — music, politics, family ties and beyond!
The most active Ning Networks are not necessarily the ones with the most members, but they are abuzz with activity; members are posting, responding, commenting, watching, gifting, connecting, friending and so on as often and frequently as they can.
Read on to find out which networks make the list for 2009. We hope this list inspires Network Creators across our 1.8 million Ning Networks. And who knows — maybe your network will make the 2010 most active list!
The Twilight Saga Community: One of the most buzzed about 'sagas' of all time. Team Edward vs. Team Jacob – these community members are constantly fighting the good fight.
This Is 50: Rapper 50 Cent's official site continues to be an ideal way for 50 to reach out to his loyal fans and celebrate the hip hop lifestyle.
Navy For Moms: With so many young American men and women overseas at the moment, Navy for Moms gives families a place to connect and share their experiences.
Spill: Brand new movie reviews from highly entertaining animated characters, with requisite discussion of each film.
BJ Penn: It's all about mixed martial arts and the UFC for current lightweight champion BJ Penn and his thousands of fans.
Over the next week, we'll profile each of these Ning Networks on the Ning Blog, so you can find out what it is that makes their members keep coming back for more. Tomorrow, we'll kick off the series with a profile of Navy for Moms.
Jason Rosenthal, Ning's COO, is trying to guess which Ning Networks will be on this list next year.