Guest Post: Surf to the Yoga
Guest Posts
Ed note: Today's post come from Jan Biermann, the founder of yogapad.de, a German Ning Network focused on Yoga and wueins, an advertising agency in Münster, Germany. If you are interested in penning a guest post for the Ning Blog, let us know in the comments below!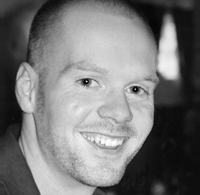 Do you know yama, niyama, asanas or pranayama? If not, then become acquainted with yogapad.de.
There are about six million yoga disciples in Germany. Very early, yogapad.de became a sleeper hit in the yoga scene. Our young community grew hourly and the amount of interesting material steadily increased, too.
Our Ning Network's goals are forwarding the network culture between friends of yoga, declining the anonymity on the Internet and on offering a working platform, where like-minded people can exchange information for free.The free website yogapad.de is financed entirely by banner ads.
With help of an advertising agency connected to us, it was possible for us to develop the design and concept and to place our initial ads. Later on, we concentrated on search engine optimizing and in creating strategic partnerships with established yoga blogs and magazines.
Search Engine Optimization – visitors for your website for free
Because of the infinite number of webpages, the high ranking of a webpage in the search results of a search engine is critical for increasing visitors. At this point, search engine optimization (SEO) comes into play.
We pay attention to specific criteria that search engines uses to detect and sort pages. This can be clearly shown with the content of the page. When a page's content is created in a specific way, the search engines regard it preferentially. Using specific keywords in a fixed perceptual frequency can do this, for example. If one of these keywords is inserted in the search engine, the page that's suitably optimized is regarded as compatible by the search engine, and the page is recommended for the user with an extra high ranking.
We started by investing in Google Adwords. Later on, when our page on Google was better ranked, we slowly reduced the Adwords budget. Today 55 percent of our guests visit us via search engines, which doesn't cost us anything!
PR articles instead of expensive advertisements
Public relations (PR) includes all the things that help promote a positive image of your company or of the products and services offered by you. It's your representation to an audience.
We engaged an author to create an article about yogapad.de and then sent our PR piece to established yoga magazines. Many magazines were very interested in reporting our news. It wasn't long until we had the pleasure of finding our article and its URL in the greatest German yoga magazine.
Running the same article as an advertisement would have cost us  € 600 and would have been seen as an ad by the viewer. In contrast, an article comes out to the reader like a personal recommendation of the magazine.
And we continually refine the concept. We've had interviews with German yoga notables via chat as well as sweepstakes, campaigns and much more.
After a little more than one year, yogapad.de is counted among the most frequently visited German yoga sites on the Internet (sources: Google, Alexa). Sponsors like to participate in the concept and promote their shops, yoga retreats or DVDs by banner.
Of course, there are other yoga communities, which have a similar concept. However, because of the intensive connection to our members (every member is personally welcomed) and because of the presence of brands, yogapad.de is becoming a synonym for the yoga community in Germany.