Movie lovers and animated reviewers meet at Spill
Ning Network Spotlight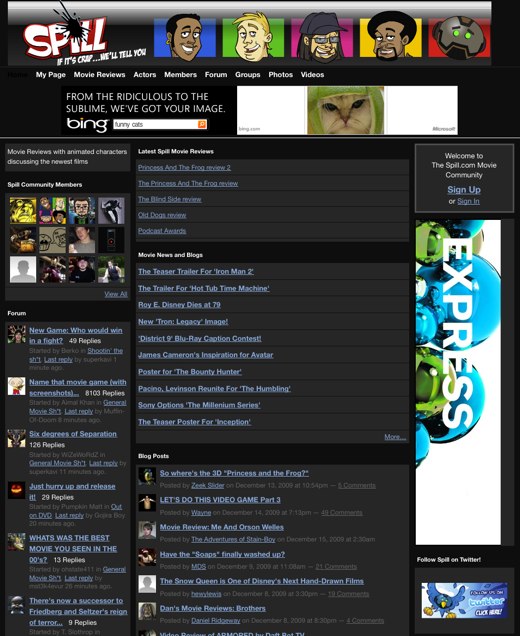 "If it's crap, we'll tell you." So promises the Spill Crew, a lovable group of animated movie reviewers who have no qualms about saying that they like, and what's, well, crap.
Spill Crew isn't new to Ning by any means; they've been on doing impressive things since 2007. The basic premise of Spill is this; the Spill review team posts their animated takes on the current crop of movies in the theaters, like The Princess and the Frog. Members watch, either agree or violently disagree, and then post their own takes in the forums. With more than 25,000 members, there's plenty of disagreement and discussion — the general movie category has almost 5,000 discussions posted in it.
While Spill Crew's reviews form the backbone for this Ning Network, members keep coming back because they know it's the place to find other passionate, excited movie lovers. And that's why Spill is one of the top Ning Networks of 2009.