Pour Le Web, en français s'il vous plaît
Ning Network Spotlight
LeWeb is one of the largest technology conferences in the world, and pulls in participants from all types of tech-related industries, including mobile, social networking and application development. Today, Ning's Director of Business Development Cristian Cussen, participated in a round-table about platforms along with representatives from Facebook, Twitter and LinkedIn, which was moderated by TechCrunch's Michael Arrington.  Since the LeWeb is held in Paris, we thought it was only appropriate to highlight some of the fantastic Ning Networks that have chosen "français" from the Language options available.
Planète Attitude is the french arm of the World Wildlife Foundation (WWF). Right now, the hot topic of discussion is the climate discussions that are being held in Copenhagen.
FUNKFrance is a Ning Network for people who love the FUNK brand of sunglasses. Members mug for the camera while rocking their favorite pairs.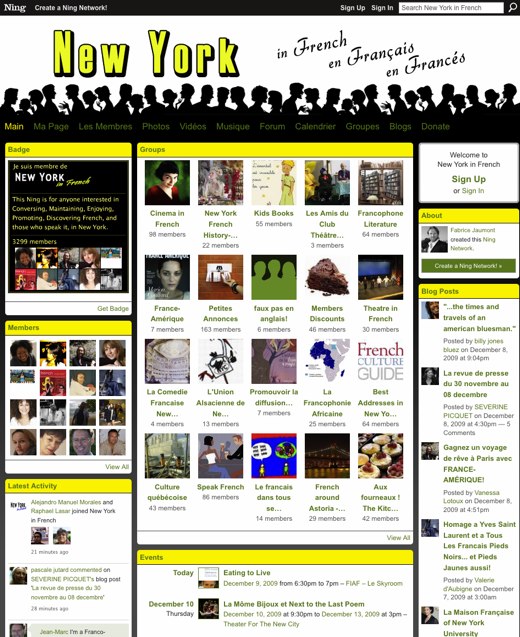 Not all Ning Networks in french are for those lucky enough to live in the land of baguettes and fromage. New York in French is a Ning Network for New Yorkers who are learning to speak (or already can converse) in french. "Les Membres" use Groups to find other french speakers interested in similar topics, like art, theater, and teaching.