Quiz, Opinion and Top Friends for your Ning Network
Ning Apps
Since launching Ning Apps in September of this year, we've been working with both external developers and our internal team, to create Ning Apps that add new functionality to your Ning Network. We're excited to announce the availability of three new Ning Apps: Quiz, Opinion and Top Friends. Let's take a quick look at what you can do with each:
Quiz
This Ning App lets you create a custom quiz for your members to take, then lets them compare their scores with other people on the network. You can install it here. Here's how it looks: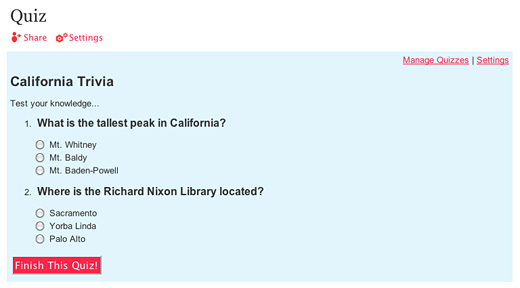 Opinion
This app lets you ask your members a question and view their responses as a tag cloud or list. It's a great way to quickly gather member opinion on any topic. You can install it here. Here's a screenshot:
Top Friends
This app lets you show off your top friends, or create new tabs to organize your friends by category. While members can organize their own friends within the "My Apps" section of their profile pages, Network Creators can also use the tab view to showcase specific members on the network (i.e. spotlighting network administrators, displaying "members of the month" or contest winners). To install Top Friends, click here. Here's how it looks: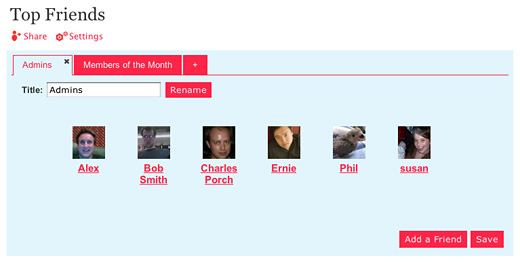 There are additional Ning Apps on the way, so stay tuned to the Ning Blog, or head to the Developer Ning Network to learn more about developing on the Ning Platform.
Kyle Ford, Ning's director of partner design & development, needs to buy another latte before he gets kicked out of this Starbucks.