Send yourself a preview of your broadcast message
Updates
We're pleased to announce a key improvement to the broadcast message, which we've heard will make things easier for many of you. This is a perfect example of agile development, which allows us to make small, frequent improvements to existing features.
Starting tomorrow, you'll be able to click a "Send Me a Preview" link at the bottom of the page: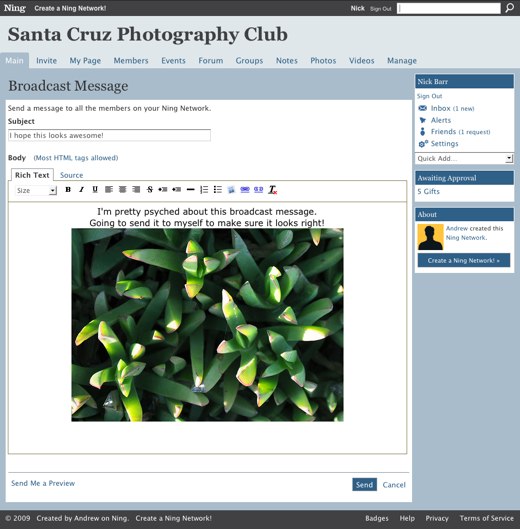 This sends out the broadcast message only to you, so that you can get a feel for it will look in email before sending it out to the rest of your members.