Waggleforce: Working together to get back to work
Ning Network Spotlight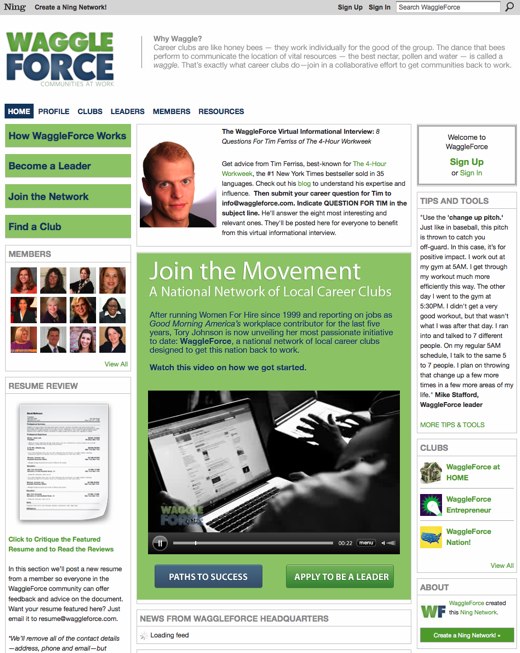 A waggle is the dance that an individual honey bee does, as he works for the greater good of the whole colony. Within a group of people working together, if each one does their own "waggle", then a waggle force has been created. The Waggleforce Ning Network helps members collaborate with each other to create career clubs and get communities back to work.
Members can join a club to network and support other job seekers. Or, they can take on additional responsibilities by becoming club leaders; club leaders receive training, materials and support from Good Morning America's Tory Johnson and the rest of the WaggleForce team.
One way the Ning Network is helping members is with free resume reviews. Members can submit their resumes, and then receive constructive feedback on what to update or correct. And while it isn't easy to put yourself out there and say you need help finding work, the members of Waggleforce career clubs are stepping up to ask for help, while offering to help others. Judging from the testimonials, it looks like it's working.