World AIDS Day and POZIAM
Ning Network Spotlight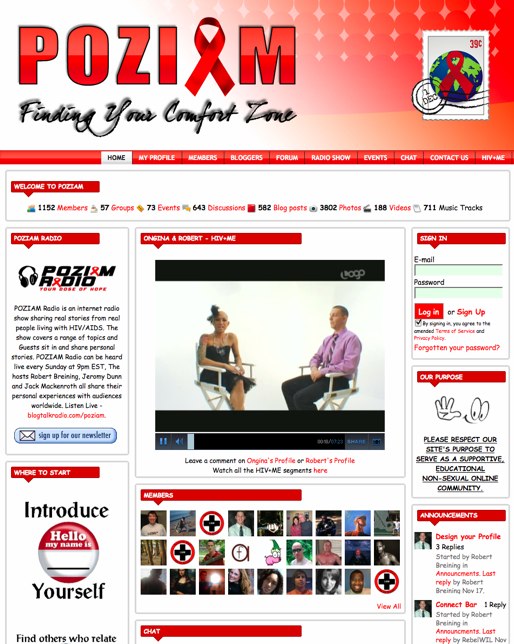 Today is the World AIDS Day, an annual day of advocacy, activism and awareness. While events are being held around the globe, online, those who are living with HIV/AIDS can turn to POZIAM. The Ning Network — and associated weekly radio show — offer support, comfort and and community. Network Creator Robert Breining makes sure that each new member is welcomed with a personal messages to make them feel welcome and comfortable participating in the Ning Network. Today, POZIAM has more than 1,000 members with membership spanning the globe.
While every day is a day to get out the word about HIV/AIDS prevention, today Robert and his members will be making a special effort. "On World AIDS Day (WAD)we remember the fallen soldiers in the fight. We reflect on how far we come and where we are headed," he says. "I usually set up a table at my local WAD event in Philly and hand our flyers to local HIV+ people in Philadelphia. I don't pay to advertise, I believe that word of mouth is the best form of advertising. My members will also be attending WAD events around the world some wearing POZIAM T-shirts and they also pass the word about the radio show and social network."
POZIAM is only for those who are living with HIV/AIDS, but there are other Ning Networks that can help people get involved in HIV/AIDS prevention. For example, Keep a Child Alive is focused on preventing new HIV infections in young populations, with a focus on India and Africa. To read more from our interview with Breining about the work he is doing with POZIAM, head to Creators, where our complete interview is posted.