Becoming part of the Gandhi-King Community
Ning Network Spotlight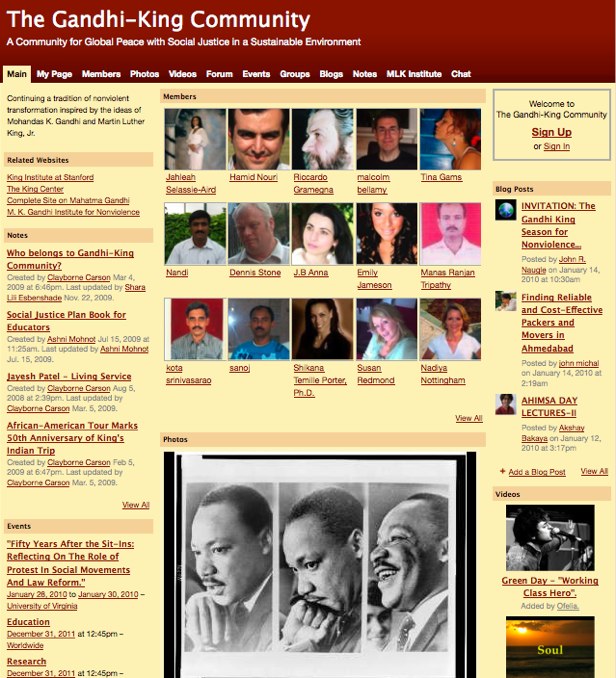 People across the country today are celebrating the life of Dr. Martin Luther King, Jr. Some may be donating time, others may be donating money to a worthy cause. If you plan on spending part of the day learning more about the work of Dr. King — and how it translates to today — the Gandhi-King Community is a fantastic resource.
Network Creator Clayborne Carson told us last year that he started the Ning Network because he and the organization he's part of were "searching for a way to facilitate online communications linking the people around the world who were interested in promoting the ideas of Gandhi and King."
The issues members are discussing and grappling with — class struggle, leadership, how to teach others about Gandhi and King —  aren't light ones. They are, however, important ones. To learn more about these issues, and how the members are using the teachings of these two men, head to the Gandhi-King Community.