Guest Post: Creating a community for a community
Guest Posts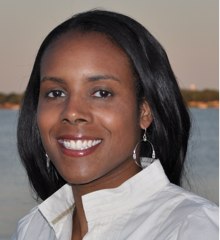 Ed note: Today's post comes from Becca Martin, the creator of Live Here Oak Park, a Ning Network dedicated to the Chicago, Ill suburb of Oak Park.  When she's not Ninging it up, Becca enjoys meeting her members around town and discovering new local businesses and restaurants to write about. If you'd like to write a guest post, please let us know in the comments below!

Many of us probably remember the song sung by the beloved, sweater-wearing children's show host, Mr. Rogers where he asked "Who are the people in your neighborhood?" Well, as I've discovered, creating a Ning Network for the community where you live can be a great way to find that out.
Eight months ago, I started Live Here Oak Park with the hope of creating a virtual community for the residents of one of the most vibrant, diverse and well-known Chicago suburbs.  Along the way, I've been lucky enough to learn a thing or two about some of the unique ways to develop a growing neighborhood network.
Getting the word out
When I first launched the site, I discovered that as a Network Creator with a local twist, I had access to several useful websites I could use to help attract new members, share my content across the web and get Google-friendly inbound links.
First, I submitted my network's blog RSS to Outside.in a city-specific news aggregation site.  As a result, the blog post headlines would automatically appear along with other articles about my town. Readers were then directed back to my Ning Network to read the full stories. Second, I joined Placeblogger, a location-specific blog directory that allows members to provide a short description of their blog and submit their RSS feed to the site.
Making connections
I knew it wasn't enough to just put my content out on the web. I needed to start connecting with folks and invite them to check out the blogs, discussions, events and photo albums on the site.  At the same time, I also needed to keep them engaged once they became members.
In the beginning, I used location-specific Twitter search sites such as LocalTweeps, Twellow and Monitter to find Oak Park people to follow. Today, 90 percent of all of my tweets direct people to content on my network and Twitter is my second highest source of traffic.
I also created a Facebook Fan page for my network. I added the Facebook logo to my front page and also ran a very low budget (I'm talking twenty bucks) ad campaign on Facebook. The Facebook ads allowed me reach people within my immediate area, maximizing the likelihood that I'd be able to convert fans to active network members.
In addition to Twitter and Facebook, I used the broadcast e-mail feature on my network to send monthly "What You May Have Missed" messages to my existing members to highlight some of the most popular discussions or events and give those who may have become inactive a reason to come back.
Going low tech
The beauty of having a local Ning network is that I could also apply some low-tech tactics to build awareness and engage members.
For me, this included putting flyers up in local businesses. I also created a jazzy T-shirt for my network that I wore to local events, the gym and any place people would be staring at my back for more than a few seconds.
Because my members all live within 10 minutes of each other, we've used the Events feature on the network to organize several meetups at a local coffee shop.  Not only does it strengthen members' connection to the each other because they're no longer talking to strangers, but it helps generate buzz about the network as members discuss plans for attendance or talk about how much they enjoyed the event.  To continue the fun, we typically take photos at our meetups and post them on the site along with a recap of the event.
Enjoying the rewards
Creating a Ning network for my town has been an awesome experience.  Members have thanked me for creating the site and giving them a place to connect with other residents. And I have to admit that it's done the same thing for me too.  Not only have I learned more about my community and become more involved, but I've met a bunch of very cool people along the way.