Guest Post: If You Write The Guides, Traffic Will Come
Guest Posts
Ed note: Today's post comes from Dr. Craig Zelizer, the Associate Director of the Conflict Resolution MA Program at Georgetown University. He has been involved in the field of conflict resolution for over two decades, worked in over 15 countries, consults regularly for a variety of organizations, and is committed to fostering social change using innovative tools such as Ning. If you'd like to contribute a guest post, let us know in the comments below.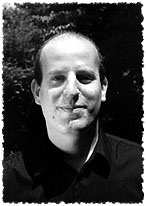 In peacebuilding, international development and related fields, there are thousands of websites and countless social networking sites. One of the challenges for the Peace and Collaborative Development Network and for all Network Creators, is how to distinguish our sites and make them a central go-to resource for anyone interested in our respective themes.
For the PCDN network, one of the central ways that I have found to attract new members and traffic, is by creating over 30 resource guides on central themes that address critical issues and gaps in the field. Some of the topics covered include:
How to write a successful funding application
A guide to key job resources and websites for individuals seeking careers in the field
A discussion of essential IT resources (of course Ning is included
Resources for successfully attracting funding for nonprofit initiatives
Based on user feedback — in addition to the opportunities for networking with colleagues in the fields, staying up to date on current trends, opportunities and news — the resource guides have proven to be one of the most attractive features of the network.
As someone who has worked at the intersection of conflict resolution, civil society, development and higher education, I have sought to cover topics in the guides that I wish I had known earlier in my career. In recent months, several site members have also developed resource guides, which have been featured. In addition to providing a free service to the individuals and organizations in the field, the guides help to attract new members, and have at times resulted in some consulting work for me personally.
For other network creators using Ning, I wanted to offer some short tips on how to create effective resource guides that can be a tremendous boon to your network:
Develop guides that touch on your areas of expertise/passion that fit with the focus of your network
One of the most effective means of finding topics for a guide, is to think about burning questions or insights that you may have for your respective area of expertise (think about why you started a Ning network). If you write about a topic of strong concern, others will often be attracted to viewing and commenting on the guides.
Develop a consistent structure for your guides
In general, most of the resource guides on the PCDN network follow this format:
Quick Introduction of several paragraphs about the topic and what will be included.
An introduction and very brief description of 10-20 key resources/websites or organizations that central to the topic.
An invitation to all site members to comment on the guides, suggest new resources, etc.
Keep the Guides current
On a regular basis (based on user feedback or new resources) the guides are constantly updated.
Highlight the guides
In all the PR work done in promoting the PCDN network, the guides are mentioned, on the main page, and in the introduction email new members receive.
Invite members to suggest new topics and write guides
Once your network has a sufficient number of guides to attract more traffic to the site, inviting site members to suggest new topics and even potentially write new guides that will be featured can be a wonderful addition. However, it is important in developing new guides to ensure that users are provided with guidance and structure.
Create a user guide to your network
Among the resources on the PCDN network, there are also several guides for different audiences (individual members, organizations) that provide explicit guidance on how to use the network and account features. Since these guides have been created (and are routinely updated) the number of requests for assistance carrying out basic account functions has dramatically decreased.
Of course creating resource guides in and of themselves is not a guarantee of a network's success, as there still needs to be daily updated material, relevant information, etc. However, I am strong advocate that one of the central ways to increase a network's visibility is to concentrate on building up these key resources.
In trying to keep track of the feedback and results from using the site, another tool I have started using is a discussion forum where members can comment on the tangible results and benefits they have had from using the network.
I hope these tips maybe of use to other network creators and look forward to hearing your thoughts and suggestions.