Using your Ning Network as a Twitter photo or video service
Ning's Tips and Tricks
Updates
If you're an active Twitter user (Tweeter?) you've likely wanted to share a photo or video with your followers. And if you've found yourself in this situation you'll know that you can't upload to Twitter directly. Instead, you need to use another photo or video service where you can upload your content, and then add a link back to the photo or video in your tweet. On a phone, this can be something of a tedious process.
One of the new features we released last Thursday allows you to simplify this process by having photos and videos you send to your network via the Add By Phone feature automatically post to your Twitter account. To recap, the Add By Phone feature assigns each member of your network a unique email address that can be used to send in photos and videos directly from a mobile device that supports email. Content you send to this address will be uploaded directly to your Ning Network and appear just like a photo or video that you upload from your browser. When submitting mobile content, the subject of your email will become the title, and the body of the message will be the description.
The new hotness that we've added is a setting that allows your mobile uploads to automatically generate a tweet posted to your linked Twitter account, which will link back to the content on your Ning Network. The text of your tweet will consist of the title of your content (aka, the subject of your email) and a short ning.it link back to the photo or video on your network. This allows you to easily submit content to your network and generate a tweet publicizing said content, all in one step, all while on the go! And it removes the tedious step of uploading your content to a third party website, then going back to tweet it out.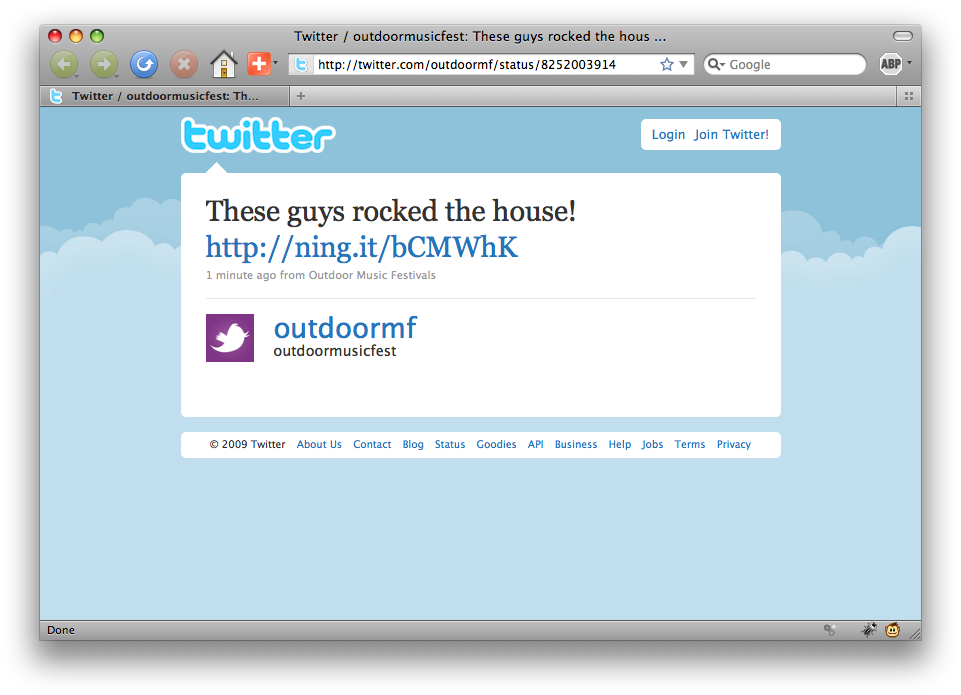 To get this new feature working on your network you'll need to make sure that Twitter integration is enabled and that your Twitter account is linked to your profile. After that, head to your Settings page where you can click on the check box that enables you to automatically post Add by Phone content to Twitter. More info on sharing content and posting your status updates to Twitter can be found in the Ning Help Center, here.
Brad, a community advocate at Ning, is on a mission to high-five members of other teams.