Celebrating Safer Internet Day
General
Ning Voices
Safer and more responsible Internet use, especially amongst children and young people, are the goals of Safer Internet Day, a global awareness day held annually since 2004 in a growing number of countries.  Here at Ning, we're celebrating Safer Internet Day by continuing our commitment to ensure that Ning remains safe and fun for everyone who creates or joins a Ning Network.  An important aspect of this commitment is the protection of our members' privacy and the education of parents and teens on how to most effectively ensure they are staying safe online.  As part of this, we're dedicated to promoting digital citizenship on the part of our members: civil, ethical and mindful participation in Ning Networks.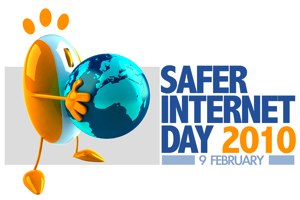 We take Internet safety very seriously and have dedicated significant resources towards promoting awareness and education of online safety issues. From the beginning, we built in comprehensive privacy and safety features to allow you to protect and control your privacy and safety at every level, and empowering you to keep yourself — and your members — safe. We also have a comprehensive set of Safety Tips and Resources that provide information on best practices for online safety and educate members about how to utilize the many privacy and safety controls available  on Ning. We encourage you to take a look!
Our work in Internet safety goes beyond our doors. Last year, I was appointed by the U.S. Department of Commerce to the National Telecommunications and Information Administration new Online Safety and Technology Working Group (OSTWG). OSTWG was established under the "Protecting Children in the 21st Century Act" and is dedicated to keeping children safe on the Internet.  A group of 35 members from Internet companies, academia, non-profits and government were appointed to serve 15-month terms to evaluate industry efforts to promote online safety through education, best practices among industry leaders, the market for parental control technology, and assistance to law enforcement in cases of online child abuse. The U.S. Department of Justice, the U.S. Department of Education, the Federal Communications Commission and the Federal Trade Commission all have delegates serving on the working group.
I recently returned from attending and appearing on a panel at the fourth meeting of the OSTWG last week in Washington D.C., which concluded our final day of subcommittee meetings and we will now begin work on preparing our report and recommendations due to Congress by June 2010. I am honored to be serving on this working group and am excited about the collaboration to date among the OSTWG members and the various panel participants to really evaluate these issues.
Additionally, Ning serves on the Board of the Family Online Safety Institute, and regularly meets with a number of other organizations, including the National Center for Missing and Exploited Children and ConnectSafely, to review our existing safety resources that we provide to our members, develop new material and seek advice on general safety best practices on an ongoing basis.
To celebrate Safer Internet Day, I encourage every Network Creator to read our Safety Tips and Resources and pass them along to their members.
Jill, Ning's VP and Chief Policy Officer, leads all global policy matters for Ning, including privacy protection, DMCA, content regulation and child online safety and oversees all partnerships with NGOs and government.