Creating community for local artists
Ning Network Spotlight
The image of an artist working in a studio, apart from distractions (and other people) is a persistent image in the media. And yet, many artists seek community, for support, critique of their work, opportunities for exhibition and more. From Fresno, CA to Rhode Island, artists are connecting with each other, and using Ning as their connection tool.
FresnoArts.net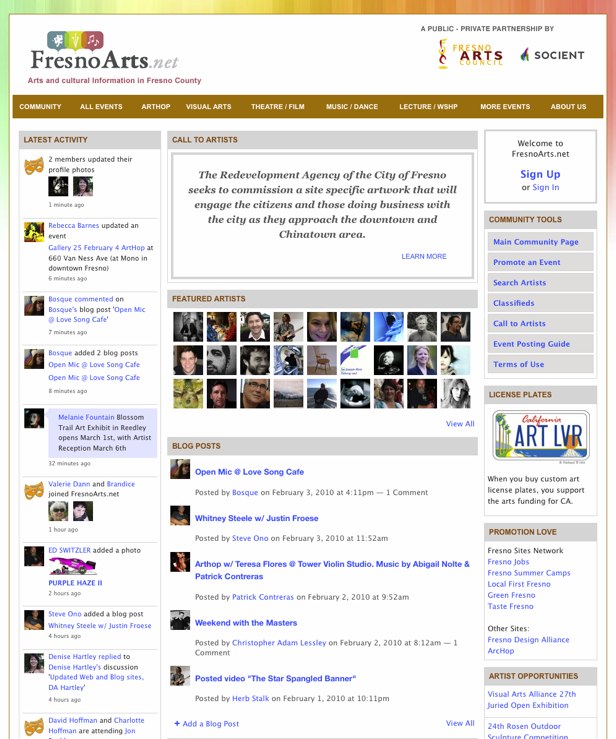 It can be difficult for people to know where to look to find great art in their communities. The Fresno Arts Council (with support from a corporate partner) helped create FresnoArts.net — a resource for both artists and art-lovers in the California city of Fresno. Events are a focus on this Ning Network. Each tab points to a different type of art event, everything from visual arts to poetry to film. In addition to being a resource for patrons of art, FresnoArts.net also offers import info for working artists. For example, right now there's information about a city commission for a work of art that will engage people as they enter and approach the downtown and Chinatown areas in Fresno.
Arts in RI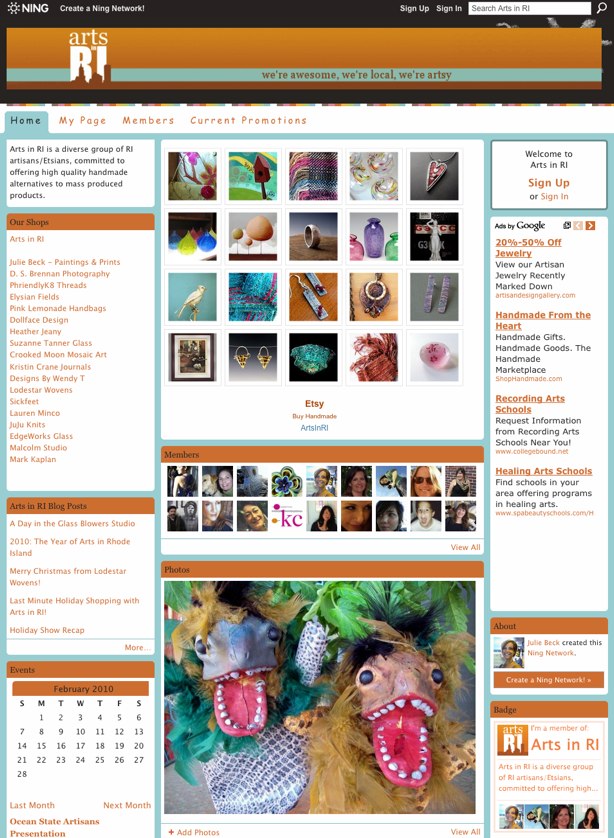 Across the country in Rhode Island, there's Arts in RI, a Ning Network for artists and Etsians who are "committed to offering high quality handmade alternatives to mass produced products." Those who purchase items from the members of Arts in RI know they're purchasing locally made goods (if the buyers happen to be in Rhode Island, too!). The photos section features some of the best worked produced by these talented artists
Looking for more? The Brooklyn Art Project has a focus on NY-based artists, but the art featured draws in fans from around the world. Or, there's the San Francisco-based Sidewalk Stalker, which celebrates the art under our feet.