Do you Zipfy?
Ning Network Spotlight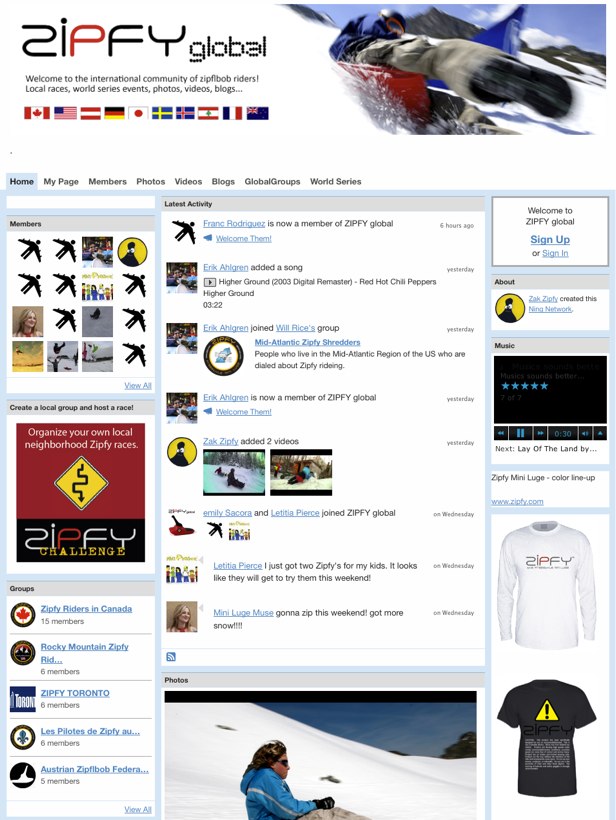 The Vancouver Olympic games are starting next week. With them comes the usual assortment of sports lay people don't really understand, events like curling, skeleton and biathlon. While Zipfy won't be in the 2012 games, it's certainly just as confusing for the uninitiated. Luckily, their Ning Network helps organize Zipfy fans and keep them in the know about their favorite sport.
Essentially a Zipfy is a small, lightweight sled that gives the sledder total control, since their hands and feet are out in front. There's also a steering mechanism built in that looks somewhat like a joystick. To get a better sense of what hurling down a mountain on a Zipfy feels like, view a couple of the Global Zipfy videos. Over in Groups, members are creating local groups in locales ranging from Des Moines, Iowa, to Japan. Group members are encourage to create their own Zipfy challenges — local races against other afficianadoes.
To get a better sense of what Zipfy is all about, check out the intro video below.

Find more videos like this on ZIPFY global