Guest Post: Your Friends Can Be the Key to Success
Guest Posts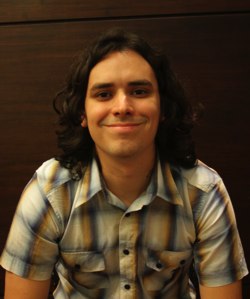 Ed note: Today's guest post comes from Bruno Leal, the Network Creator of Cafe Historia. A resident of Rio de Janeiro, Brazil, Leal works as a historian and journalist, and teaches social communication at a university. If you'd like to contribute a guest post, let is know in the comments below!
Two years ago I created Cafe Historia on Ning to provide a place for high quality exchange of knowledge, information and experiences for those who work with, study or just love history. Cafe Historia recently crossed the mark of 17,000 members and has become a reference on the web for historians, teachers and students. Many people ask me, "How did you get so many members without resorting to any kind of advertising?"
There is no magic formula to build a success social network. The only way to do it is hard work. You must produce quality content, be a good moderator, create an attractive design and update the content frequently. Those are the basic rules, but before all this work starts, you need to follow these very important steps:
First Content
Create content before inviting anyone to your Ning Network. It's very simple — post a message on your blog, open forums, add videos or photos and inaugurate the first groups. Use the text boxes that Ning offers to publish articles or news about your Ning Network's subject. Prospective members are looking for good content. So the more you give, more time they will stay on your Ning Network. If your guests can't find any content at all, they will probably never return!
Invite your best friends

After publishing (valuable and pertinent) content, it's time to invite people to join your Ning Network. And this is a very important step for your success. At the beginning, you should never invite strangers. The reason? Your content may be the best, but people attract people and no one will want to become a member if there's is nobody there. Your visitors won't become members. They will be just readers or worse: they'll quickly forget your network.
At first, you must invite your best friends. Make a list of e-mail addresses. This list should have between 50 to 100 names, at least. Explain to your friends what is a social network, how to use it and how their presence can help you in your project. Even though the subject of your social network may not be what they are interested in, someone will probably help you. After all, friends are friends!
With a few dozen members, the unknown visitors might feel more invited to enter your network because they won't feel alone anymore. A few weeks later, ask your friends to invite their friends too.
The "After Best Friends" Period
Many creators of Ning Networks wants to know: should I leave only the first page of my social network open or should I open it all? If you're at the beginning, even with many friends, I suggest you leave only the first page public and the others, private. It will make Internet users curious and help increase the number of members on your Ning Network. But if you've been established for at least six months with enough good content posted, my suggestion is to open up your Ning Network. The number of who sign up will decrease a little, but the number of readers will increase significantly. When you open all the pages, Google is allowed to index all the content, to your Ning Network will show up more on Google searches.
That's it. I invite you to take a visit on Cafe Historia (you can read it in English!) and see how is everything working out. And now, create your own Ning Network! Try all these tips, involve your friends on your project and and good luck!