Increasing Member Engagement: An Interview with NutshellMail's Mark Schmulen
Ning Apps
People Profiles
Recently named a finalist in the Ning Appathon competition, the NutshellMail Ning App allows your members to receive newsletters highlighting recent activity on your Ning Network. We recently chatted with Mark Schmulen, CEO and co-founder of NutshellMail, about the origin of the company, developing on the Ning Platform and their plans to launch a fully-integrated email newsletter service designed specifically for Ning creators. For more information on Ning Apps, please visit the Developer network.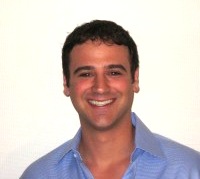 What is NutshellMail in, well, a nutshell?
NutshellMail is a free Ning App that helps Network Creators increase user engagement and site visits through automated email newsletters. "If you build it, they will come" is a big myth. It's not enough to just create a Ning Network; to increase readership and engagement, you need to keep your members up to date on all the great content on your site. Email is still one of the best ways to keep members informed and to make sure they continue to visit your Ning Network. NutshellMail enables you to add an email newsletter feature to your Ning Network, and it simplifies the process through automation. NutshellMail automatically consolidates new activity from your network into a single email digest that is sent on a recurring schedule defined by each member who opts-in.
What inspired you to start it?
I have been a member of several Ning networks since 2007, but I found it difficult to keep track of everything going on across my networks. I am also on Facebook, Twitter, MySpace and LinkedIn, which only compounded the problem. Our team developed NutshellMail because we all needed a simple way to manage our social networks. I used to rely on email alerts to know when to log into my networks, but my inbox was getting cluttered with too many emails from my social networks. The concept was pretty simple. We thought, wouldn't it be nice if we could receive all of our social networking alerts in a single email digest?
How did you decide to start developing on Ning? What other platforms do you develop on?
We initially developed NutshellMail for Facebook and Twitter, but our users have been asking us to support Ning since we first launched. We didn't need much convincing. With more than 2 million networks, Ning is one of the hottest and fastest growing platforms. When Ning announced the 2009 Ning Appathon, we submitted our application and were named a finalist.
Our integration with other platforms is one of the key factors for our success. Ning members who subscribe to their network's newsletter can also add their Facebook, Twitter, MySpace and LinkedIn accounts so that they can manage their entire online social lives through their email inbox.
Did you develop it with a specific type of user in mind? Or more for a general audience?
We developed NutshellMail for busy social networkers who don't have time to hang out online all day but need a simple way to stay connected to their online social lives. However, we also developed our Ning App to help Network Creators increase member engagement and site visits. It's a win-win for everyone. Ning members love how they can keep track of their social networks through a single email, and the Ning Networks benefit from increased member activity.
Is there anything else you'd like to add?
We plan to release a more robust version of the NutshellMail Ning App. The new version is designed based on the great feedback we have received from Network Creators. The new application will give Ning creators more control and features, enabling them to send email newsletter campaigns to all of their members on an automated schedule. It will include list management, editing tools and analytics so that you can customize your campaigns and measure their effectiveness. We are trying to make the creation of email newsletters as simple and painless as possible. All you have to do is schedule your campaigns, NutshellMail will automatically populate your email newsletters with content from your network and then send it out to your members.
If you are a Ning creator and would like to learn more about our new service, you can submit your email address to our beta. We are giving our initial customers free access to the service.