Interview: The Brains Behind SocialGiving
Ning Apps
People Profiles
The power of Ning Apps comes from their ability to add new features and functionality to your Ning Network. Since we don't offer a built in fundraising tool, we were extra excited when Pincgiving developed a Ning App specifically to help nonprofit and cause related Ning Networks. Beverley Claire Pomeroy, a Business in Vancouver's Top 40 Under Forty award and finalist for the Stevie Award for Top Canadian Entrepreneur, heads up Pincgiving and took time to let us know a little bit more about Pincgiving as a company, and updates for the SocialGiving Ning App.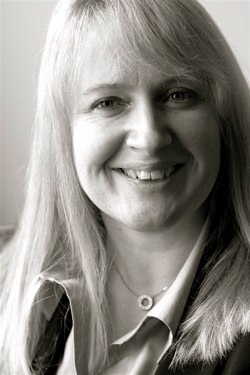 Can you give me a some background about Pincgiving?
Pincgiving was launched in 2007 originally as a peer to peer pledge page solution. My journey into not for profit occurred when my youngest child was born with a life limiting illness and she suddenly found herself on the receiving end of philanthropy. After seven years, she decided to be a part of the solution and this is when the inception of Pinc began. Pinc is about harnessing purpose and passion.
Through our growing relationships with our clients and nonprofit partners, we have evolved over the last three years into an innovative platform for online fundraising initiatives and grown into being recognized globally.
Tell me a little bit about SocialGiving, your Ning App?
SocialGiving is all of Pinc's online fundraising functions wrapped up into a little box specifically for Ning. It allows nonprofit, individual or corporate networks to be able to raise awareness and funds for the organizations and initiative they value.  It harnesses the power of giving on Ning.
You recently added some new features to your Ning App, correct?
With any technology platform you learn from those who use it and at Pincgiving we are no different. We launched SocialGiving in September and since then have made a number of changes. Donors no longer need to be Pincgiving users in order to donate, removing a huge barrier to a successful fundraising campaign. As well, those who add the SocialGiving app now get full access to donor reporting, allowing them to really engage with those who support their initiatives. We also built out an additional SocialGiving app that incorporates the needs of Political fundraising campaigns using the Ning network.
How did you decide to develop on the Ning Platform?
We really wanted to expand our reach and give grassroots initiatives the tools to create actionable opportunities within their own community both offline AND online. When we approached Ning about developing an app for giving, Ning embraced our project and really supported our development team with our desire to 'do good'. With the leadership behind Ning, we were confident that our app would benefit from the Ning relationship.
Can you give some examples of Ning Networks using SocialGiving? Have you heard any success stories?
We have thousands of campaigns active on Ning using SocialGiving, one campaign having a tremendous amount of success is STAND Canada, an advocacy campaign against the genocide in Darfur. Other organizations are using SocialGiving to raise money for animal campaigns, local youth sport teams and recently we saw a huge number of Ning networks using SocialGiving to provide support for the recent devastation in Haiti.  When the natural disaster struck, Ning networks could immediately and easily create their own peer to peer campaign to support the organizations they value.
Do you have fundraising advice for Ning Networks focused on causes and activism?
My advice for Ning Networks focused on causes and activism is to ensure that you integrate your offline communications and activism with your online engagement. It is an important collaboration that often gets overlooked.