It's All About Events: How jQuery Uses Ning
Ning Network Spotlight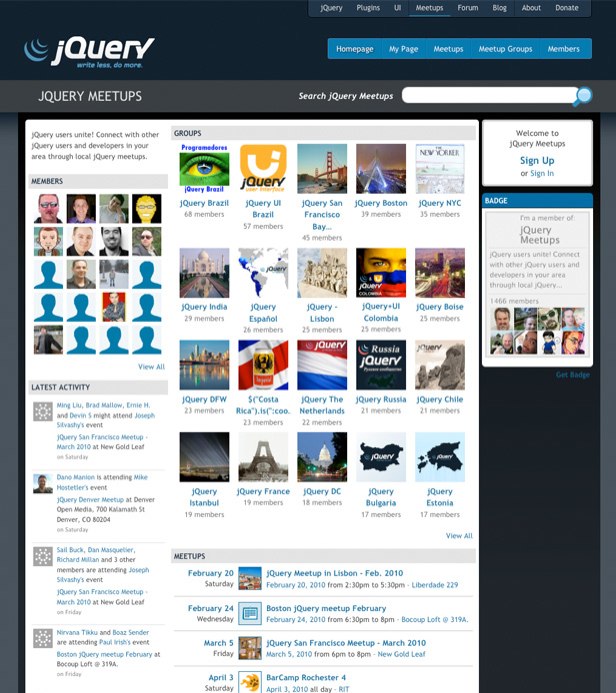 There are more than a dozen features available on your Ning Network. And while adding them all is an option, some Ning Networks choose to focus on just one or two, like jQuery Meetups. With only two features — Events (re-named Meetups with the Language Editor) and Groups — the focus of this Ning Network is clear; giving jQuery developers the resources they need to plan local meetups with other area developers.
For non-techies, jQuery is a JavaScript Library that makes working with HTML and CSS super simple. When the jQuery team was looking for a centralized place where all users could plan meetups and find local meetups, they turned to Ning.
We looked at a number of potential solutions and eventually went with Ning. Ning provides an easy way to get social communities up and running all while putting very little burden on the jQuery team as maintainers. The Ning team was very gracious and provided us with all the resources that we needed to get it up and running. There exist capabilities for creating meetup groups, having centralized group discussions, and planning out future meetups.
Almost 1,500 members have joined since jQuery Meetups went live at the end of January. Local groups range from the Philippines to Cedar Rapids, and meetups are being organized around the globe.