Ning Networks of Olympic Proportions
Ning Network Spotlight
In just a few short hours the iconic Olympic Flame, signifying the start of the XXI Winter Olympic Games, will be lit in Vancouver, Canada
From anywhere in Vancouver, snow-capped mountains beckon on the horizon. When the eyes of the world turn to Vancouver, they'll find a city filled with easygoing people who want to go outdoors and stay there. If you can't make it to the beautiful Canadian city for the Games, Olympic fans will find plenty of Ning Networks to get their fill of the Vancouver vibe.
The Snowboarding Hub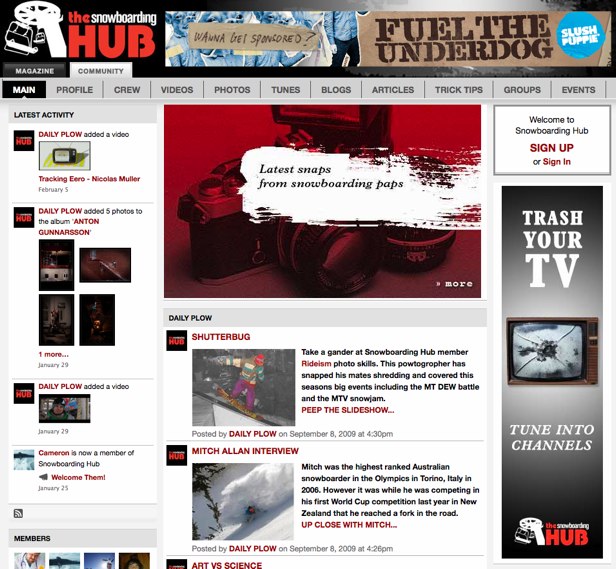 With the help of the Snowboarding Hub, you can create your own snowboarding events at home. Not sure what a 5-0 is? Or a Cab 540? Before you hit the slopes, check out the Trick Tips section and learn from the pros. Each trick post is complete with pre-trick advice and videos. Between runs, hear from an athlete who's been there. Mitch Allan, the highest ranked snowboarder in the Torino Winter Olympics, opens up about his snowboarding career after the Games in this Snowboard Hub interview.
Everyday Whistler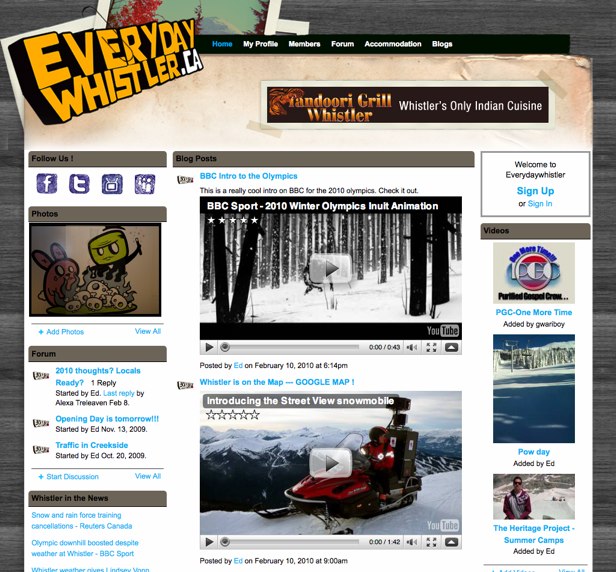 For those looking to get closer to the Olympic action, check out Everyday Whistler, a local Ning Network reporting from Whistler Village, one of two Olympic hubs during the Games. Hear from Whistler's residents on the city's progress leading up to the Games, and even catch the venue views by snowmobile in this video. Whistler will be kicking off the Games today with ski jumping so stay tuned!
Burnt Marshmallows

If you aren't an avid sport's fans, but share Vancouverites' love for the great outdoors, there's Burnt Marshmallows, North America's largest camping social network. Read up on Canada's National Parks, many of which are close to the Olympic venues, or share tales from your latest trips across Canada and the U.S.A.
Vancouverites are welcoming the world "with glowing hearts". Whether you are in the heart of the action at Whistler and Vancouver, or signing on at home, you can experience the Olympics the Vancouver way.
Now let the Games begin!
Courtenay is a Community Advocate at Ning. She's a Canadian, an Olympian, and is on her way to Vancouver for the 2010 games!