The Gift of Giving Multiple Gifts
Ning's Tips and Tricks
Giving one gift to a friend is a nice thing to do. Giving a gift to multiple friends at once — that's multiple times as nice!
When we initially launched the Virtual Gifts feature, it was only possible to give one gift at a time. Personal, individual gifts have their place, but there are many situations where you'd want to give multiple gifts at once. Thanks to the recently-released gift-to-many feature, you can easily purchase and send multiple gifts at once (and so can your members). For example, you can now give thank you gifts to all your moderators at once, or send a slice of virtual birthday cake to everyone who is celebrating a birthday on a given day.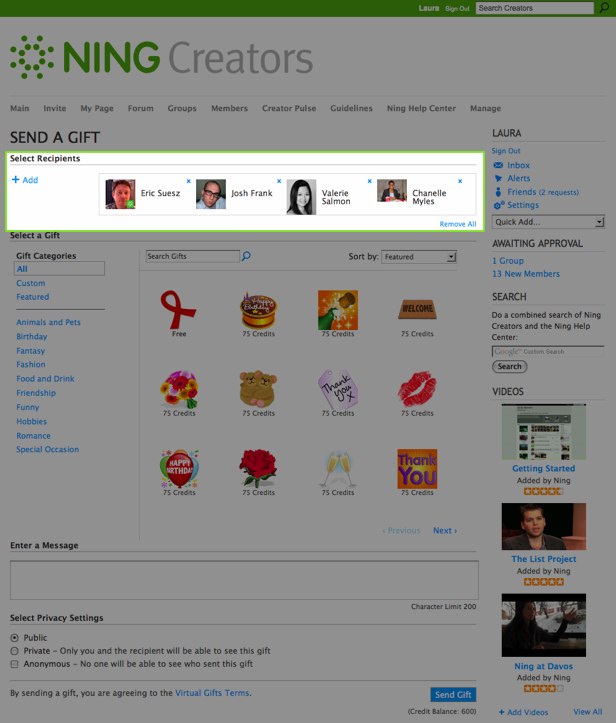 To give a gift to many people at once, click on the "Give a Gift" link on the Members page or any profile page. From there, click the "Add" link to select additional friends who you want to send a gift to. One you select your friends, you can pick out the gift, enter a message, choose if it will be public, private or anonymous, and send away!