From Brazil, Speaking Portuguese, Living in the U.S.
Ning Network Spotlight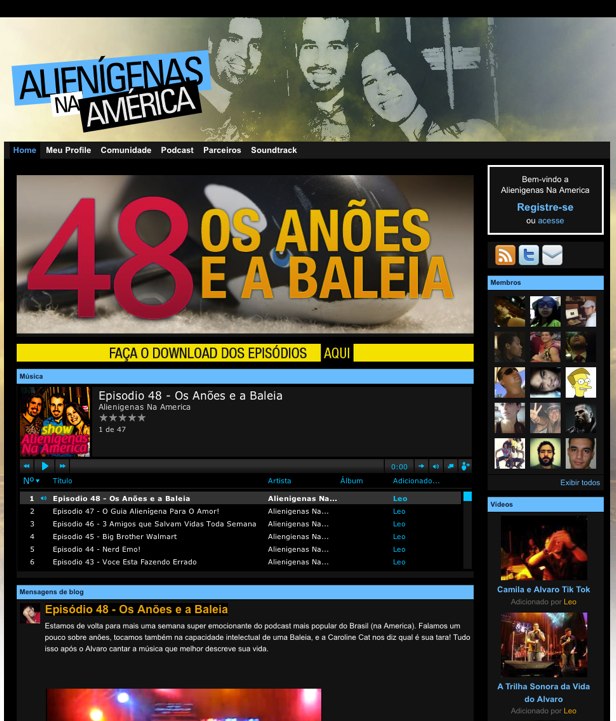 Twenty five different languages are available to you when you set up your Ning Network. While here at Ning HQ we speak (primarily) in English, we love Ning Networks in all languages that are beautiful, active and thriving.
Alienigenas Na America is a podcast and Ning Network run by a Brazilians in the U.S. Each podcast is uploaded to the music player, and also listed on a page, for easy access. Interested in learning more? Check out the blog, where background on each episode is added, along with videos, photos and more.