Guest Post: Lessons from Three Years of Running TuDiabetes
Guest Posts
Today's guest post comes from Manny Hernandez, Network Creator of TuDiabetes and its Spanish language sister site, EsTuDiabates. When Manny recently announced TuDiabetes celebrated its third birthday, we asked him to share some of the lessons he's learned over the past three years. If you are interested in contributing a guest post on the Ning Blog, let us know in the comment below!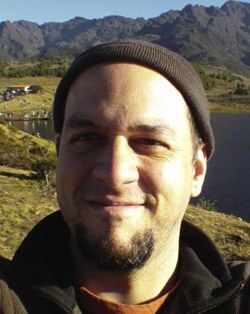 Recently TuDiabetes.org turned three. To those that have stuck around since then and put up with my unending talk about the community (and its Spanish-speaking counterpart, EsTuDiabetes), receive my thanks! To those that stopped being my friends on Facebook, I don't blame you: I know I have being a pest at times!
As a way to give back, I wanted to share three lessons I have learned about running a nonprofit diabetes social network in the past three years:
Running a social network is not easy
Even having a solid platform like Ning at hand, the real work of running a social network comes where the rubber meats the road, i.e. when conflict arise… and conflict WILL arise. We've seen it even in a place that you wouldn't expect to be conflict-prone: in a social network of people touched by diabetes, WHY would people argue or fight? The answer: throw politics or religion at the most civilized group of individuals and stand back. We may have things in common, but many times we let the things that separate us get in the way.
Running a nonprofit is not easy either
I definitely wish I had known about options like having a Fiscal Sponsor early on (I know tell everyone that asks me for advice and even some people that don't ask me for it — consider Fiscal Sponsorship as an option before you take the 501(c)3 plunge), so that we could have explored that option. We learned a lot in the process of applying for the tax-exempt status at the Diabetes Hands Foundation, but we also learned that it's not the only way in which you can do good in a nonprofit context.
Helping others is the best thing you can do in your life
You may be wondering, if running a social network (which is at the core of what we do) and running a nonprofit (which is the umbrella under which we live every day) aren't easy things to do, why do we keep on doing it? Because the joy of seeing people discover they are not alone; the lessons people can take with them to improve their diabetes management, health and life; the result of seeing empowered patients who used to feel isolated before is PRICELESS!
Here is a video that touches on all three things. We posted it on TuDiabetes in 2009, after several weeks of an ongoing internal conflict in connection to type 1 diabetes versus type 2 diabetes. The whole conflict led to this, which is where I stand today in regards to managing community and connecting people touched by diabetes. We can all help each other out more than we can by having each of us stand on our own.