Help WaggleForce and Neighbors for Neighbors Win $250K
General
Ning Network Spotlight
Two fantastic Ning Networks, WaggleForce and Neighbors for Neighbors, are in the running to win $250,000 from Pepsi this month as part of the Pepsi Refresh Project. Voting for both started yesterday, and will continue through March. Judging is simple; the two projects that get the most votes win funding. Read on to learn more about these two worthy endeavors and then make sure to vote for both!
WaggleForce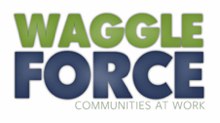 WaggleForce is a Ning Network that helps members collaborate with each other to create career clubs and get communities back to work. Behind this worthy organization is Good Morning America's Workplace Contributor, Tory Johnson. The ultimate goal of WaggleForce is ambitious — to get 10,000 people back to work. They'll do this by:
Recruiting and training 1,000 job club leaders
Starting 1,000 job clubs in neighborhoods nationwide
If they are chosen, they plan to use the $250,000 to help recruit job club leaders, create training materials, train 1,000 new leaders and more. To learn more about WaggleForce's project, and to vote for them, click here.
Neighbors for Neighbors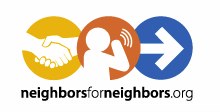 Network Creator Joseph Porcelli created Neighbors for Neighbors to help create more community in the neighborhoods that make up Boston. When we chatted with him last fall, he explained "We use the Ning Platform as a soundboard for voices and springboard for action — it's our neighborhood organizing platform." Porcelli has created a different Ning Network for different Boston neighborhoods, with each linking back to the Neighbors for Neighbors homepage. With funding, Porcelli wants to replicate what he's done in Boston in four other neighborhoods around the country and create a series of guides and how-tos as well. To learn more about Neighbors for Neighbors' project, and to vote for them, click here.
Both of these projects illuminate the power of Ning Networks to bring people together, both online and off. WaggleForce is currently ranked 15th and Neighbors for Neighbors is currently ranked 108th in the overall standings. Only the top two projects receive funding, so vote early and vote often (through March 31) for WaggleForce and Neighbors for Neighbors.