Now Live! Content Flagging on Ning Networks
Updates
Your Ning Network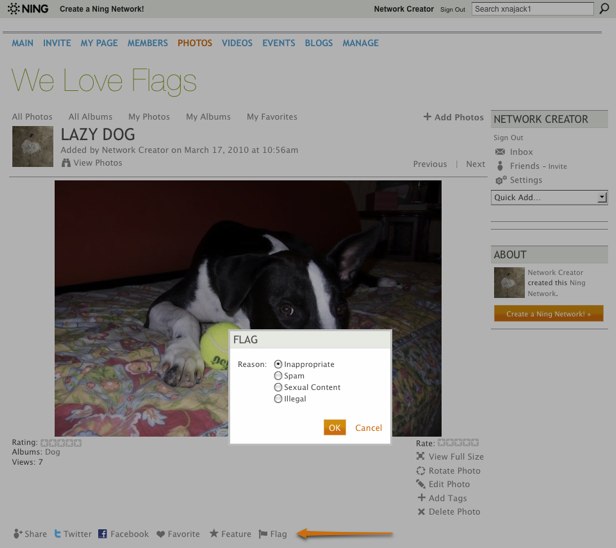 If you have an active Ning Network, you know that moderating the content added to your Ning Network can be an important part of making it a welcoming place. We're happy to announce a new feature we think Network Creators are going to be very excited about: content flagging. With the new content flagging feature, you don't have to go it alone when it comes to moderation. You can appoint members to flag — and hide — content that might be inappropriate and then decide for yourself whether questionable content belongs on your Ning Network. The idea is simple: Use the power of crowdsourcing and make the moderation of your Ning Network more efficient for everyone involved.
Once content is flagged, it will be invisible to visitors or regular members — essentially it will be marked as private. You can choose to leave it hidden, delete it or even reverse the flag and reveal it. It's a great way to distribute moderation capabilities beyond your inner circle of administrators, but still maintain complete control over what content is ultimately removed.
By default, all Network Creators and Administrators will have this ability to flag content. So, if you're perfectly happy with your current approach to moderation, you won't need to change a thing. Otherwise, you can appoint a member to be a content flagger from their profile page.
Want to know more about content flagging? You can read all about it, ask questions or provide feedback on Creators.