Muziic Puts a Jukebox in your Ning Network
Ning Apps
Ning Network Spotlight
You know what they say about music — it soothes the savage beast. And now there's a Ning App available for Network Creators who want to make music available for their members.
The Muziic Ning App allows members of a Ning Network to search songs and videos and stream results in-demand, tune into radio stations and browse featured tracks and albums. It also allows members to easily create and save permanent music and video playlists. Friends or Enemies, the Ning Network for musical acts such as Fall Out Boy, Panic! at the Disco and Katy Perry, has an implementation of the Muziic Ning App you can check out, but the App can be useful for non-music themed Ning Apps as well.
A cultural-themed Ning Network could use the Muziic Ning App to give their members the ability to find ethnic music. Because Muziic uses YouTube, there's a diverse, and never ending selection of music genres.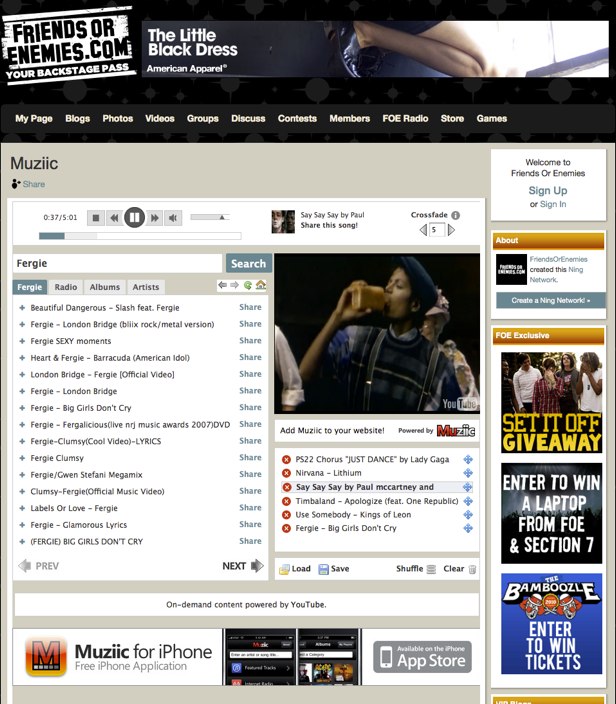 It's easy to add the Muziic Ning App to your Ning Network. Click on the Ning Apps tab from the Manage page of your Ning Network and select the Muziic icon. Alternatively, you can install the Ning App directly to your Ning Network from the Ning Apps Directory page.