Now Live! Facebook Integration on Your Ning Network
Updates
The Facebook integration we blogged about last week is now live on all Ning Networks. As part of this release, you'll now see Facebook links next to the Twitter links on your content's detail pages. In order to fully integrate with Facebook, though, you'll need to set up the Facebook App. Luckily, it's an easy two-step process, taking about 30 seconds from start to finish — and you can find instructions here.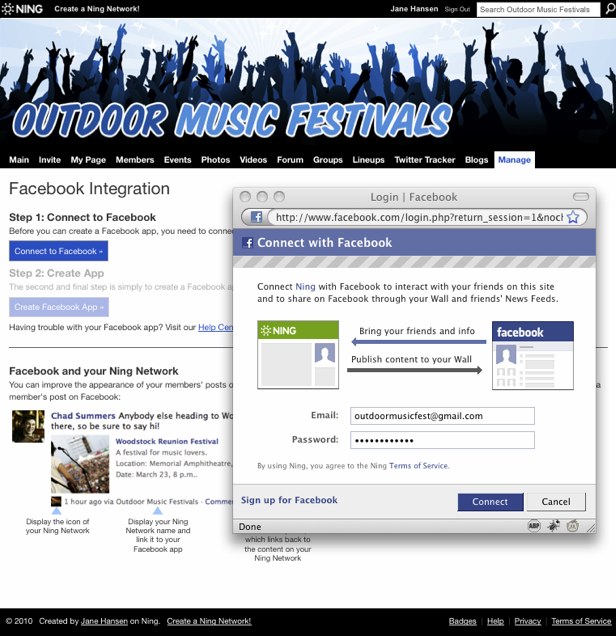 Step #1 : Head to the Manage page and click on the Facebook icon. From there "Connect to Facebook" button. You'll see a lightbox pop up, where you'll enter your Facebook sign-in information.
Step #2: Click on the "Create Facebook App."
And that's it! If you like, you can edit and update your Facebook App to make it a little more customized for your Ning Network, but you don't have to — Facebook automatically pulls in your Ning Network's icon to use in posts.
Once the integration is set up, it's simple to share and syndicate content from Ning to Facebook. Let's say, I've just joined a new Ning Network and want to show my Facebook friends my profile page. If I click on the Facebook link, this is what I see: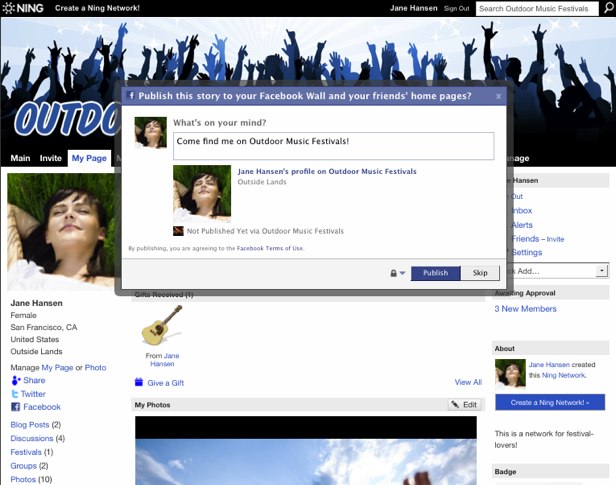 Once I click "Publish," my post will also appear on my Facebook News Feed with the comment I've posted. If the content you are trying to share is private — or you are on a private Ning Network — you'll still be able to share content, but we won't include thumbnails or text excerpts on Facebook. Here's what it looks like when I share my profile page: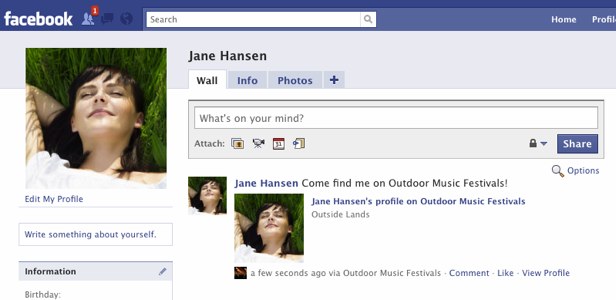 In addition to helping you share content, you can now syndicate your status updates, too. Just click the Facebook check box under your status module, to post your update to both your Ning Network and Facebook (and if, you like, Twitter) all at the same time.