Now live! Post directly to your Facebook Page
Updates
Following fast on the heels of last week's launch of branded Facebook sharing for your members, we're happy to announce that Network Creators and administrators can now post directly to a Facebook Page — formerly a "Fan Page" — from a Ning Network.
The initial Facebook release made it easy for your members to share content from your Ning Network with their Facebook friends, and do it in a way that's branded with your Ning Network name and logo. However, many Network Creators noted that they have popular Facebook Pages that they want to be able to post to easily, and now you can do just that.
To get started, just click on the "Settings" link on the right side of any page on your Ning Network. Then, click "Connections." There, if you're a Network Creator or administrator, you'll see a brand-new option to "Post to a Facebook Page instead":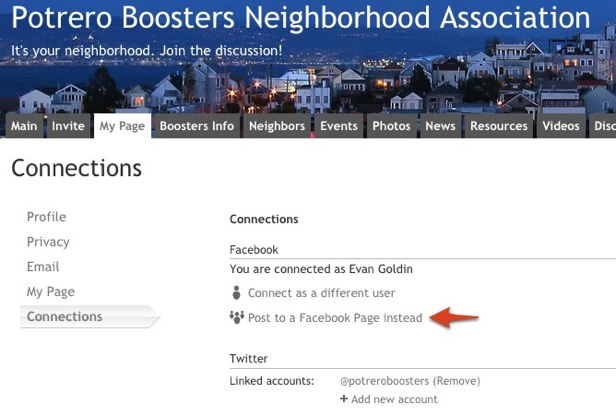 Then, simply select your preferred Facebook Page from the list of all Facebook Pages you administer.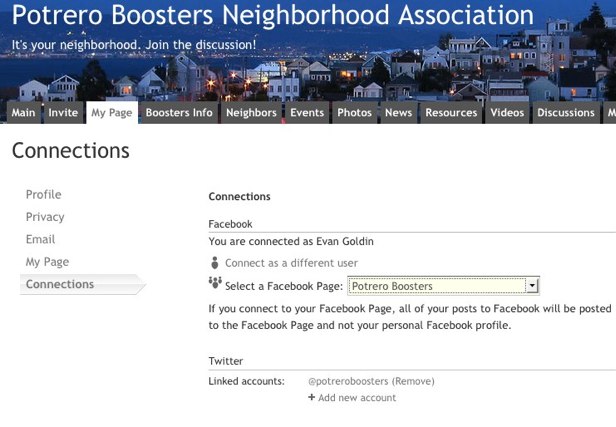 Once you've selected the Facebook Page, every time you click on a Facebook link or send your status to Facebook, you will be posting as your selected Facebook Page, instead of your personal profile. It's easy to switch between the two — just head back to the Connections page — where you'll need to choose which account you'd like to like to post to.
After choosing to post to a Facebook Page, just click a Facebook link on a piece of content, just as you did to share content with your Facebook friends.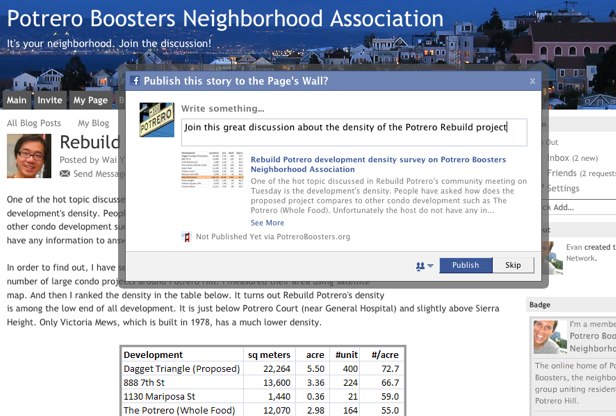 Click "Publish," and the story will be posted to your Facebook Page.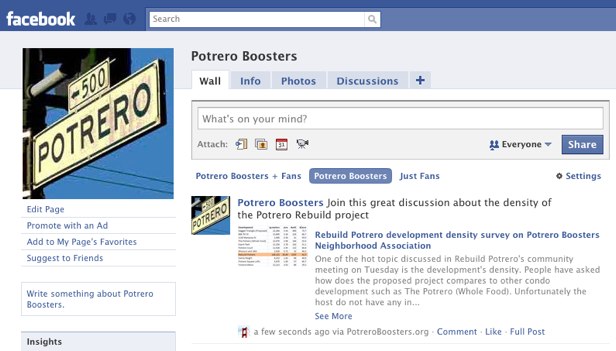 Hopefully, this makes it even easier to tap into Facebook to grow your audience and reach more people. Now, while your members share your content with their friends, you can keep your Facebook fans in the loop, too!
Let us know what you think in the comments below or on the Creators discussion.