The Marcus Graham Project: We Set Trends
Ning Network Spotlight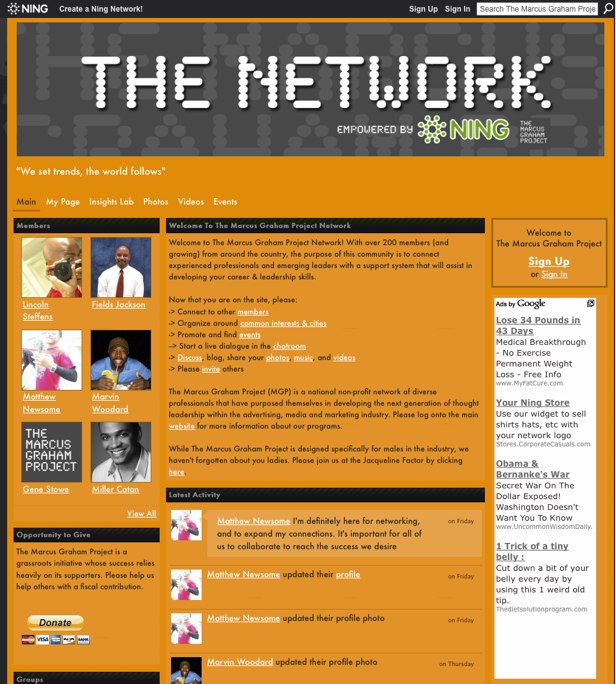 The Marcus Graham Project (MGP) is a national non-profit network of diverse professionals devoted to developing the next generation of thought leadership within the advertising, media and marketing industries. There's a main website, too, but their Ning Network is where these future CEOs really connect with each other.
To make networking easy, groups are created around specific locations, like Chicago, New York and D.C. There's also a group for the Bay Area, which is where The Marcus Graham Project and its Network Creator, Lincoln Steffens, will be for a special event.
Tonight, Ning will be joining The Marcus Graham Project at Turn Off The TV, a "listening and cocktail party" in San Francisco, from 6 – 9 p.m. The event is based around the idea that "anybody and everybody can do what they see on television, as long as they turn it off long enough to be proactive about chasing their dreams." As part of the event, our COO, Jason Rosenthal will be speaking. For more information, and to RSVP, click here.