Speaking the World's Language, Playing the World's Game
Ning Network Spotlight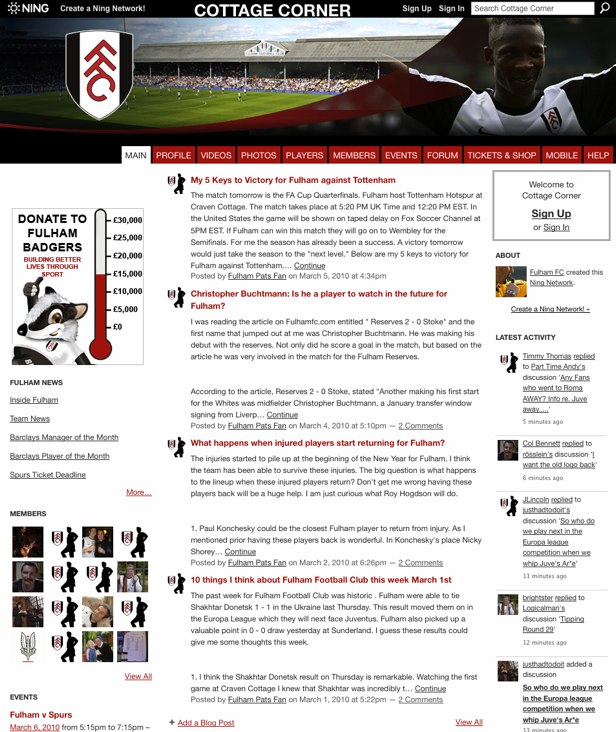 Tomorrow, the Fulham Football Club takes on Tottenham to battle for a place in the FA Cup semifinals. Fans have purchased their tickets, wagered their wagers and are now ready to watch the game. With less than a day before the big match, their heading to Cottage Corner to get their fix of their favorite football club.
Fulham Pats Fan just posted a blog post about the five things the team needs to do to win tomorrow. And he's not the only one who's been contributing. Left Back Nicky Shorey recently took some time to answer questions submitted by members.
Of course, not every soccer/futbol/football fan cheers for Fulham. Those who cheer for the Corinthians can join Luoco Por Ti Corinthianos. And Texans can sing up for My Dynamo if they root for the Houston Dynamo in the MLS.
Every four years, however, these team allegiances take a back seat to country ties during the World Cup. A counter on the header of Fan I Am announces that it's only 97 days until the World Cup starts in South Africa. It's never too soon to get excited about playing, cheering and watching the world's favorite game.