When Taking to the Open Road in Florida, BikersPost
Ning Network Spotlight
Ning's Tips and Tricks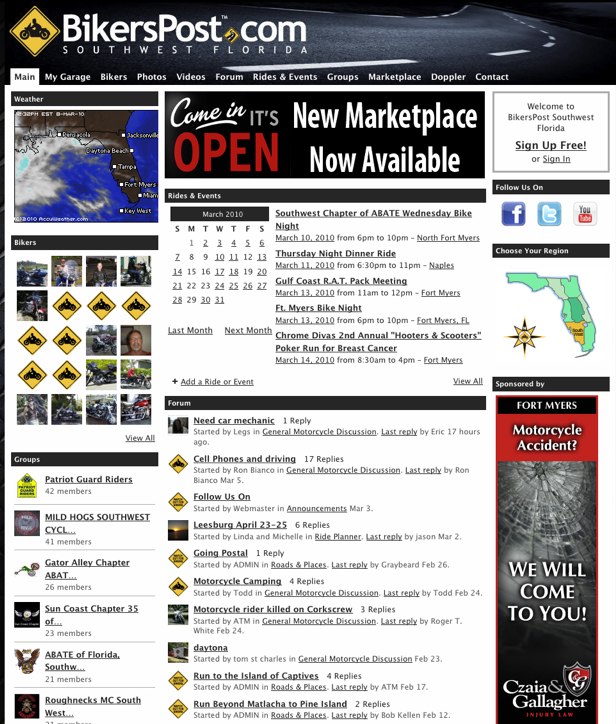 From Tallahassee to Orlando, bikers in Florida are an active group. Each region has its own favorite rides, stories and hangouts, so it makes sense for each to have its own online presence as well. BikersPost is the home for eight regional Ning Networks for Florida motorcyclists. Like Neighbors for Neighbors, each Ning Network has its own members, topics and regional issues to discuss, but each also is an integral part of the overall BikersPost website.
Each BikersPost Ning Network is linked together by its URL. BikersPost Southwest Florida (pictured above) is at swfl.bikerspost.com, while BikersPost Central East Florida is at cefl.bikerspost.com. Using a subdomain takes only a couple extra steps to set up, and is an easy way to link your Ning Network to your existing website.
In addition to using a subdomain, each is also linked to the others with map widget in the right column. When you mouse over the different regional of the map, you can click through to the BikersPost Ning Network from that region. Since content in the right column shows up on every page, it's easy for members to quickly navigate from one of the BikersPost Ning Networks to another.