Interview: Box.net's Cloud Content Management System
Ning Apps
People Profiles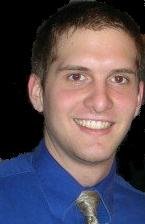 Bay Area residents who drive down Hwy 101 are used to seeing Box.net's cheeky billboards. They challenge Sharepoint users to try Box.net's Cloud Content Management system — and see if they don't like using it better. One additional benefit of Box.net over Sharepoint? You can install Box.net on your Ning Network, thanks to their Ning App. Platform Manager Jeremy Glassenberg chatted with us about the company, their Ning App and what's coming up.
Can you give a little company background on Box.net?
Box.net was founded in 2005 on a simple, powerful idea: it should be easy for people to access, collaborate, and share all their content, wherever they are. We've since grown into the leading Cloud Content Management solution for 4 million users and companies ranging from small businesses to Fortune 100 companies.
Who is a typical Box.net customer?
To be honest, there is no 'typical' Box.net customer. We're a horizontal solution that serves individuals, small businesses and large enterprises that need a simple way to share and collaborate on files with people, both inside and outside of their company. In larger organizations, we're typically adopted by marketing departments first, as they tend to have the most content to share.
How did you decide to create a Box.net Ning App? Had you created OpenSocial applications before?
We have in fact created OpenSocial gadgets before, including one for Ning [member pages]. The new Ning Apps, however, were especially exciting for us by providing a means of deeply and seamlessly connecting a Ning Network to a Box Business deployment. Both Ning Networks and Box Business provide consoles for administrators to manage users and product permissions. So, when a Ning Network Creator adds the Box Ning App, they automatically have full control over their Ning Network's Cloud Content Management system, even though it's powered by Box.net.
Did you develop your app with a specific type of Ning Network in mind? (i.e. professional one, education related, etc)
Yes. While our standard profile application is available to anyone, we're especially proud of our Ning App's ability to work with professional and business networks.
Why would a Ning Network want to install the Box.net Ning App? What type of functionality does it add?
Box.net provides advanced content management capabilities to a Ning Network, empowering organizations to easily manage, access and share any type or size file directly within the Ning environment. Ning Network Creators can easily make marketing assets, videos, and branding artwork available to their Network members. Even better, users can easily collaborate on projects with their Ning Network connections in a secure online workspace, keeping their content and workflow centralized on Box.
Do you have any plans to add new features or functionality to your Ning App?
We're always looking for ways to enhance our applications, and are currently corresponding with the Ning team to learn more about the next set of updates we can use.
Stay tuned — tomorrow, we'll have a second Box.net post on the Ning Blog that you won't want to miss.